In today's world, where geopolitical conflicts are becoming increasingly persistent and uncertain, investors, like everyone else, are under tension. The conflict in Israel is one such case where it seems that the whole world is in a state of instability and chaos. However, to fully understand this situation, it's important to consider the connections between this conflict and other events.
The conflict in Israel has been ongoing for a long time and continues to this day. This conflict, arising from territorial and religious disagreements, not only affects stability in the region but also has repercussions on the global stage, including the realm of cryptocurrencies.
War Increases Risks
Interestingly, the conflict in Israel has many parallels with the war in Ukraine and Russia. In both cases, we see a great deal of hatred and cruelty in the conflict between two countries that has been escalating for a certain period.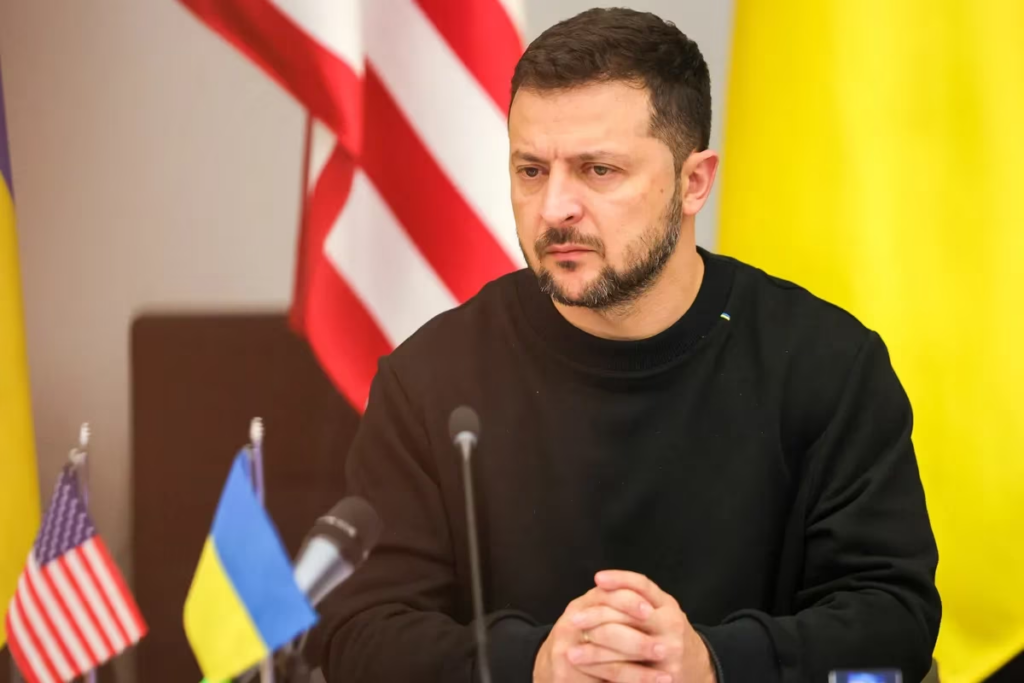 Ukrainian President Volodymyr Zelenskyy, Source: .theglobeandmail.com
Ukrainian President Volodymyr Zelenskyy, thanks to the efforts of many countries, has received significant support in the form of donations (cryptocurrency), equipment, and resources. However, due to the ongoing military conflict between Israel and HAMAS, which has been going on for over a week, the world's attention has shifted to them. Zelenskyy is concerned that the war in the Middle East could divert resources from Western allies, but after a meeting with the U.S. Secretary of Defense, who assured that Washington would continue to support Ukraine despite the conflict in Israel.
Geopolitical Influences on the Cryptocurrency Market
Many factors influence the cryptocurrency market, including the global geopolitical situation. Currently, the conflict between Israel and Hamas has not led to significant price fluctuations in digital assets, but the situation may change in the future. It's important to note that Israel is actively involved in cryptocurrency mining, and any disruption in this process could increase Bitcoin's hashing rate, potentially affecting its price in the short term.
Some analysts believe that heightened global uncertainty due to the Israel-Hamas conflict could attract investor attention to assets like Bitcoin, often referred to as "digital gold" and considered a means of preserving wealth in unstable times.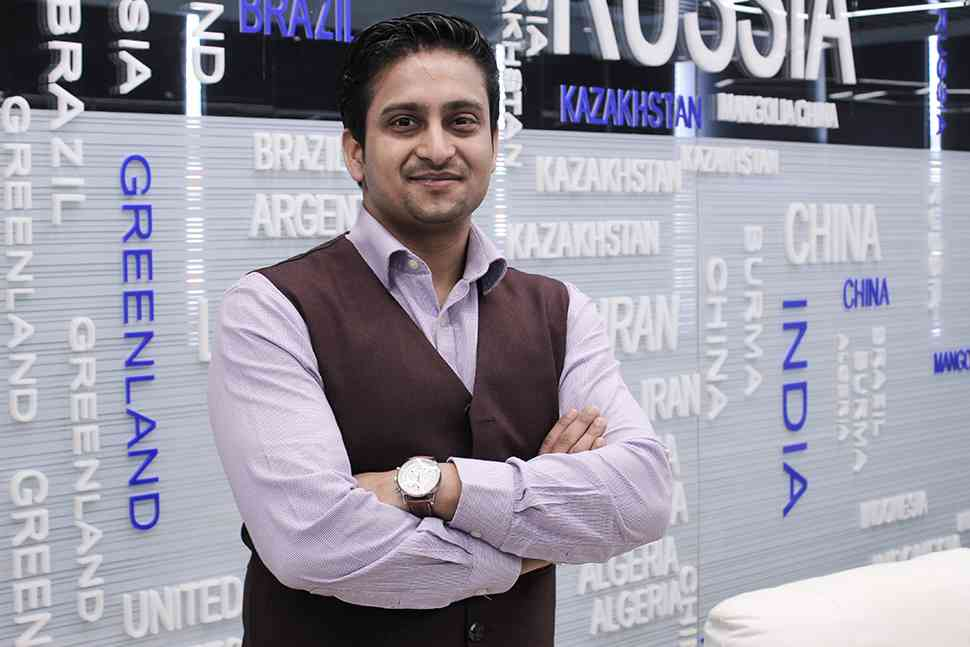 Kumar Gaurav, CEO of Cashaa. Source: investing.com
Kumar Gaurav, the CEO of Cashaa, a blockchain-based financial product platform, emphasizes that cryptocurrencies have demonstrated stability during past geopolitical crises due to their decentralization and appeal as a hedge against traditional financial systems. For instance, the price of Bitcoin significantly increased during the tensions between the U.S. and Iran in early 2020.
Gaurav also notes that the conflict between Israel and Hamas, which continues a long-standing crisis in the Middle East, may temporarily impact the cryptocurrency market, similar to the Russia-Ukraine conflict. Despite potential short-term fluctuations, the outlook for cryptocurrencies suggests continued growth and strengthening. Investors are advised to remain cautious and maintain confidence in the long-term potential of digital assets, and during unstable periods, the best course of action is to hold onto cryptocurrency investments for the long term.
Cryptocurrency's Role in Conflict and Humanitarian Initiatives
One of the interesting aspects of the relationship between conflicts and global financial volatility is the role of cryptocurrencies. In times of instability and financial uncertainty, cryptocurrencies have become a more attractive asset for investors. But how do conflicts affect cryptocurrency markets, and how are they used during periods of volatility?
Cryptocurrencies play a key role in financing the military wing of HAMAS, known as the Izz ad-Din al-Qassam Brigades. This information became known in 2021 when Coindesk conducted an investigation, revealing that HAMAS receives donations in cryptocurrency, which are then transferred to Binance wallets. Prior to this, U.S. authorities also reported tracking and arresting numerous cryptocurrency accounts used to fund organizations such as "Al-Qaeda" and "Al-Qassam." By 2023, the total amount of such "cryptocurrency donations" had reached $41 million.
It's evident that cryptocurrency has become the primary source of funding for HAMAS, especially after its recognition as a terrorist organization in many countries. Less than a year after that, Russia implemented a similar scheme in an attempt to mitigate the impact of global sanctions. It's important to note that both countries use Bitcoin to support their military-industrial complexes (MIC). The difference is that HAMAS does not conceal this, claiming that the cryptocurrency in their accounts is exclusively "donations from ordinary citizens," not funding from powerful players.
These facts confirm that U.S. sanctions effectively restrict traditional funding methods. For sub-sanctioned entities, cryptocurrency has become the only way to avoid monitoring by banking systems, ensuring anonymity and reducing the risks of potential tracking.
A more influential conclusion is that cryptocurrency can be both a dangerous and a saving tool in times of conflict and volatility. Israel and the U.S. have realized this, working with Ukraine. Ukraine has introduced a new use of cryptocurrency for aid and relief.
In Israel, numerous banks, regulators, and cryptocurrency companies have joined the flow of cryptocurrency donations, creating Crypto Aid Israel – a fundraising service for the humanitarian needs of Israeli citizens. This is a multi-signature wallet for collecting donations in various currencies, including Bitcoin, Ethereum, and stablecoins pegged to the dollar.
Private cryptocurrency companies also play a key role in this alliance. Companies such as Fireblocks, MarketAcross, CryptoJungle, Collider Ventures, and the Israeli Blockchain Association are part of the alliance.
The goal of this project is to raise the necessary funds to provide food and shelter to families who have lost their homes, as well as to provide funds for hygiene and medical supplies for the civilian population of Israel affected by bombings, and to raise awareness of the horrors faced by Israeli citizens.
It's clear that Israel sets an example to follow. In 2022, with the start of Russia's full-scale invasion of Ukraine, the Ministry of Digital Transformation and Ukrainian crypto companies also united to organize an active flow of international community donations. Everstake, KUNA, and MintCyber created the Crypto Aid for Ukraine, platform which supports not only bitcoins and stablecoins but also altcoins. In the platform's first year of existence, more than $60 million was raised for military and humanitarian financial aid, and a special DAO was created in partnership with Solana for this purpose.
Crypto Contributions and Charitable Initiatives for Ukraine
Donations in cryptocurrency allowed raising funds for Ukraine's needs from all over the world in a matter of days. Many organizations and funds joined in to donate to support the Armed Forces of Ukraine because they started accepting donations almost from the first day of the war.
In the first day of military aggression alone, the Ministry of Digital Transformation collected over $7 million in cryptocurrency. They gathered 59.2 Bitcoins (approximately $2.33 million at the exchange rate on February 24, 2022), 1,725 Ethereum (around $4.83 million), and 675,000 USDT.
UACatsDivision is an NFT collection created with the support of Incrypted and one of the biggest european cryptocurrency exchange WhiteBIT. The NFT collection features 10,000 cats with the ambitious goal of raising funds for 4 underwater drones. Within the first three hours of the collection's launch, they managed to raise a little over 3.5 million Ukrainian hryvnias (UAH). In the first ten hours of fundraising, they collected more than 5 million UAH.
RELI3F.xyz raised around $2 million in crypto, according to OpenSea data. Their first collection in support of Ukraine sold out in 30 seconds and provided assistance to Ukrainians in the amount of $1 million.
Funds: Uniting crypto enthusiasts without slowing down
On February 25, 2022, the Unchain Fund was established. The Unchain Fund assists civilians, not the military. Among the notable donors to the Unchain Fund is Vitalik Buterin, the developer of Ethereum, who contributed 750 ETH (a little over 46 million UAH at the exchange rate at the time of writing this article).
On February 25, the Come Back Alive fund received one of the largest one-time donations from an anonymous source. The donation amounted to 80 bitcoins, or the equivalent of $3 million. The donor chose to remain anonymous.
Roman Synitsyn, one of the leaders of the Sergiy Prytula Charitable Foundation, reported that in the early days of the war, the foundation received $1 million in a single cryptocurrency payment.
Prytula and Kalush Orchestra auctioned off an award received at the Eurovision Song Contest. During a live broadcast on May 29, the bid increased from 45,000 to 900,000 dollars within an hour. WhiteBIT became the owner of the cup, and the funds went towards the purchase of the PD-2 drone system for the Ukrainian army.
Conclusion
In a world filled with conflicts and economic uncertainty, society, and investors alike are constantly under tension. Military conflicts serve as vivid examples, demonstrating their influence across all sectors.
The ongoing conflict in Israel, which has been enduring for a long time, has a global impact, resonating worldwide and affecting various spheres, including the cryptocurrency market.
Cryptocurrency companies and nations are joining forces to provide humanitarian aid, as well as to showcase their support and solidarity in challenging times. The expanding use of cryptocurrencies in humanitarian and charitable efforts opens up new horizons and opportunities, emphasizing their importance not only in the realm of economics but also in the field of global assistance and support.