In the vibrant realm of NFTs, SeekHYPE proudly unveils the captivating narrative of artists who infuse the richness of Asian culture into their digital creations.
Fionn Jordan, a visionary illustrator, steps onto the stage of SeekHYPE with his inaugural NFT collection, "Uprising On The Peacock Sea." This collection stands as a testament to the fusion of captivating stories and breathtaking journeys that Asian culture has inspired.
A Personal Voyage: Fionn Jordan's Evolution
Fionn Jordan's artistic odyssey finds its origins in a childhood fascination with intricate details, a passion that gradually matured into an exquisite craft. Over the past decade, Fionn's style has evolved to seamlessly blend intricate elements with a skillful application of negative space. This artistic evolution has empowered Fionn to not only communicate rich narratives but also maintain an exceptional clarity in his compositions.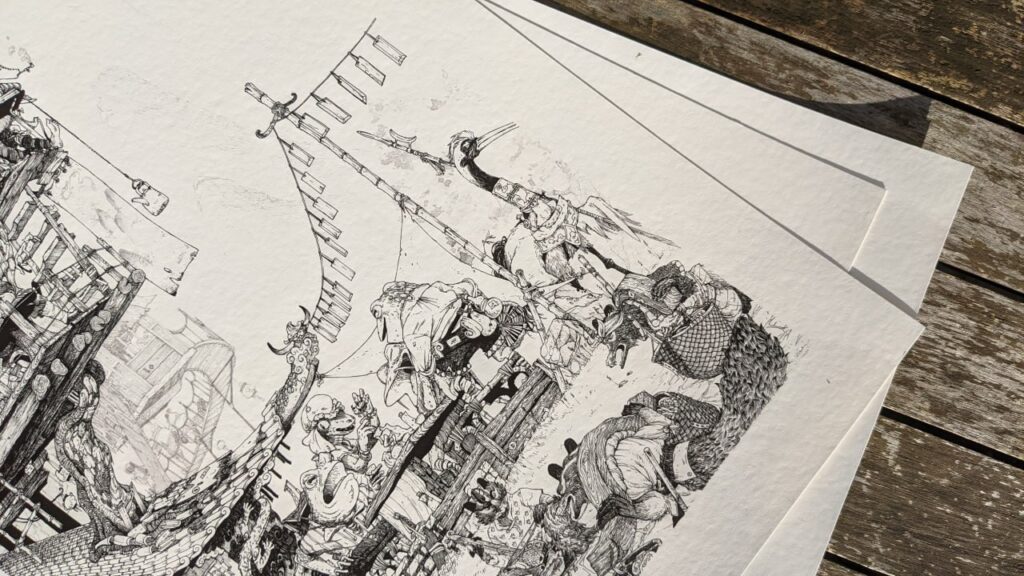 Unveiling the "Uprising On The Peacock Sea" Collection
The spotlight now shines on Fionn's debut NFT collection, "Uprising On The Peacock Sea." Scheduled to mint between 11:00 UTC on August 25 and 15:00 UTC on August 27, this collection consists of 50 meticulously crafted NFT. Beyond their artistic value, these collectibles offer intriguing future prospects, including early access and exclusive physical rewards for forthcoming drops.
Fionn Jordan's "Uprising On The Peacock Sea" collection is a testament to the captivating blend of Asian culture and artistic expression, showcased exclusively on SeekHYPE. As artists like Fionn continue to weave their stories into the NFT space, it becomes evident that the world of NFTs is not merely a canvas but a vibrant tapestry of cultures and narratives.
A Glimpse into the Heart of the Art
In an exclusive Q&A session, Fionn Jordan generously shares the inspirations behind "Uprising On The Peacock Sea." The collection's essence unravels through its characters and narrative, set against the backdrop of the Peacock Sea. A tale of rebellion against the oppressive rule of the Black Crane Emperor, Fionn's artwork gives voice to those who yearn for empowerment in the face of adversity.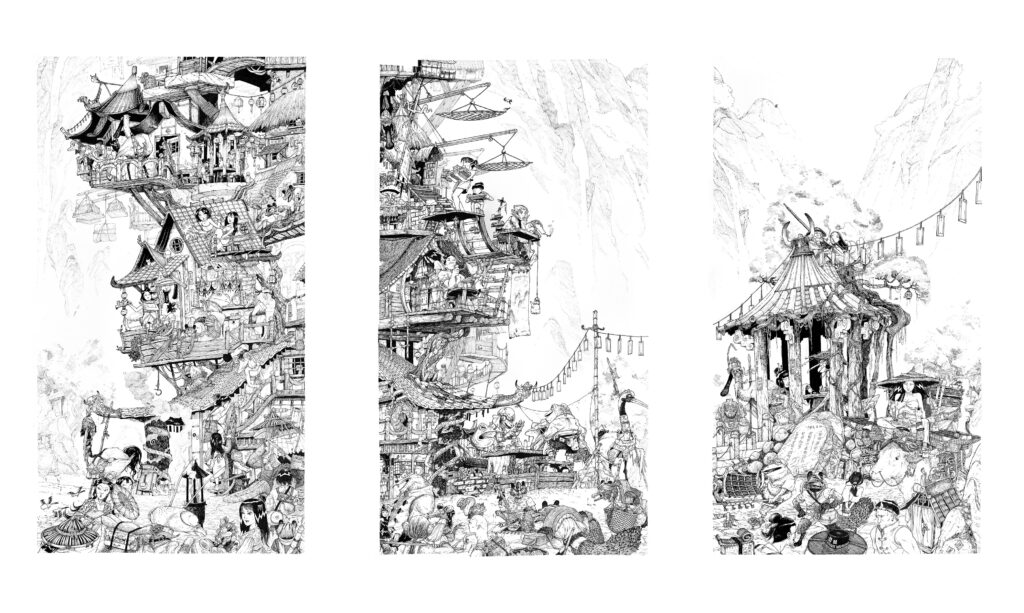 SeekHYPE: A Harmonious Platform for Asian-Inspired Art
When asked why he chose SeekHYPE as the launchpad for his NFT collection, Fionn expressed that SeekHYPE resonated with his mission. Drawing inspiration from traditional Asian themes and his own journeys through the region, Fionn believed that his artwork would find a fitting home. SeekHYPE's dedication to connecting artists with a diverse audience aligns seamlessly with Fionn's goal of fostering meaningful connections through his creations.
About Fionn Jordan
Fionn Jordan is an illustrator from The Lake District, UK. He moved to Japan in 2014 with almost no plan and even less money. During his travels through Asia Pacific, Fionn began to develop a world through his artwork, inhabited by the impressions of people, animals and places he encountered on his travels. Fionn's passion for nature and exploration takes him to unlikely places: an abandoned lumber camp deep in the forests of Shikoku, sleepy islands off the Korean South coast, the Taiwan Strait, stranded on an upturned sailing boat. He now lives between the UK and Taiwan, creating his hand drawn art to capture such a sense of travel and adventure.
About SeekHYPE NFT Marketplace
Embark on an exhilarating adventure with SeekHYPE, where we aim to bring mass adoption of NFTs to the forefront! Whether you're an NFT enthusiast or intrigued by this cutting-edge technology, we invite you to participate. At SeekHYPE, we're dedicated to transforming the art and collectible landscape through our Advanced NFT Marketplace, making NFTs accessible to all. Come join us today and be a part of the future of NFTs!