by Sander Lutz
NBA star Baron Davis is hoping a new DAO-run, pro sailing team will prove what he's been saying for years: teams can be better run by fans than by elites.
There exists a future, one not so far from now, in which NBA players will be able to join together and collectively own major basketball franchises like the Lakers, the Warriors, and the Miami Heat. And they'll use cryptocurrency-based tools to do it.
At least that's what two-time NBA All-Star and tech entrepreneur Baron Davis believes. And it all starts with professional sailing, he says.
"If fans can participate in a team, make decisions, and get rewarded, that's just a great way to organize," Davis told Decrypt. "And this is a great opportunity to kickstart that structure of ownership, and bring the right people to it."
The former Warriors and Knicks point guard found himself at Berth 46 in San Pedro last weekend, observing the final races of the Los Angeles Sail Grand Prix—the third leg of a global sailing competition known as SailGP (think F1, but for $4 million carbon fiber sailboats that reach speeds of 60 mph).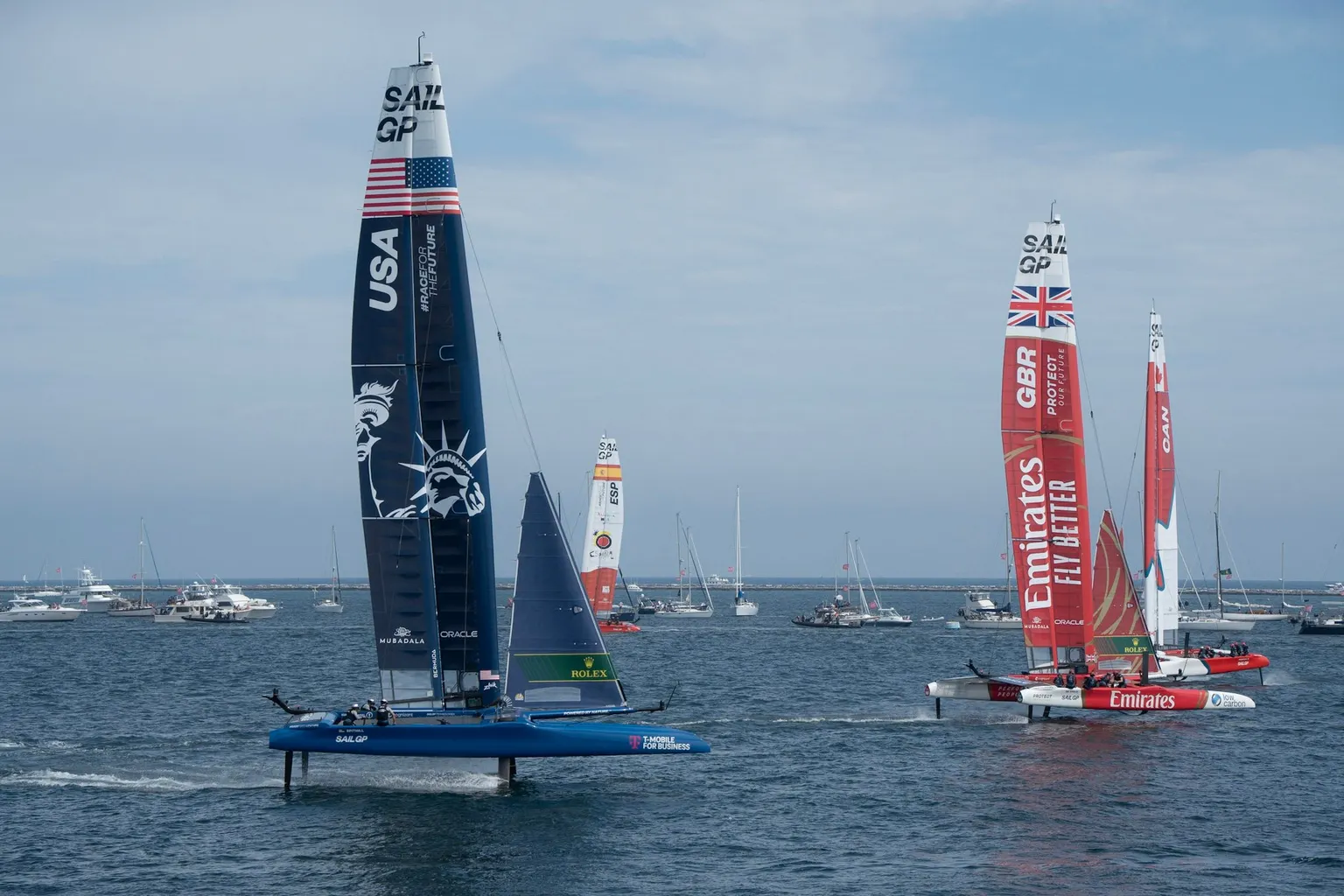 The league, co-founded in 2018 by billionaire Larry Ellison, had recently agreed to allow one of its teams to be owned and managed by a DAO made up entirely of fans. Davis was there to throw his support behind the endeavor.
"We're living in a time when everything needs a proof of concept or a use case," Davis said. "This is an example of a great proof of concept."
DAOs, or decentralized autonomous organizations, are blockchain-powered business structures that allow many individuals to run and govern an entity collectively. Allocations of ownership stake and governance rights in a DAO are automatically recorded and publicly visible on the blockchain; members can vote on issues before a DAO using governance tokens, in a similarly transparent and secure on-chain process.
Within the next year, SailGP plans to boast a sailing team fully funded and run by a DAO of fractionalized owners (they were persuaded to do so in large part by NEAR Protocol, the blockchain on which the DAO will be built). SailGP teams each represent a country; the DAO-backed team will represent Bermuda and the Caribbean. 
That's no small milestone for advocates of decentralized sports team ownership. Last season, SailGP races reached over 117 million viewers worldwide, according to the organization. Individual races broadcast in the U.S. have regularly reached over 1.6 million viewers, an audience size on par with NHL games and the U.S. Open Tennis Championships. Within just four seasons, the league has ballooned from an upstart experiment into an established 12-event saga spanning four continents.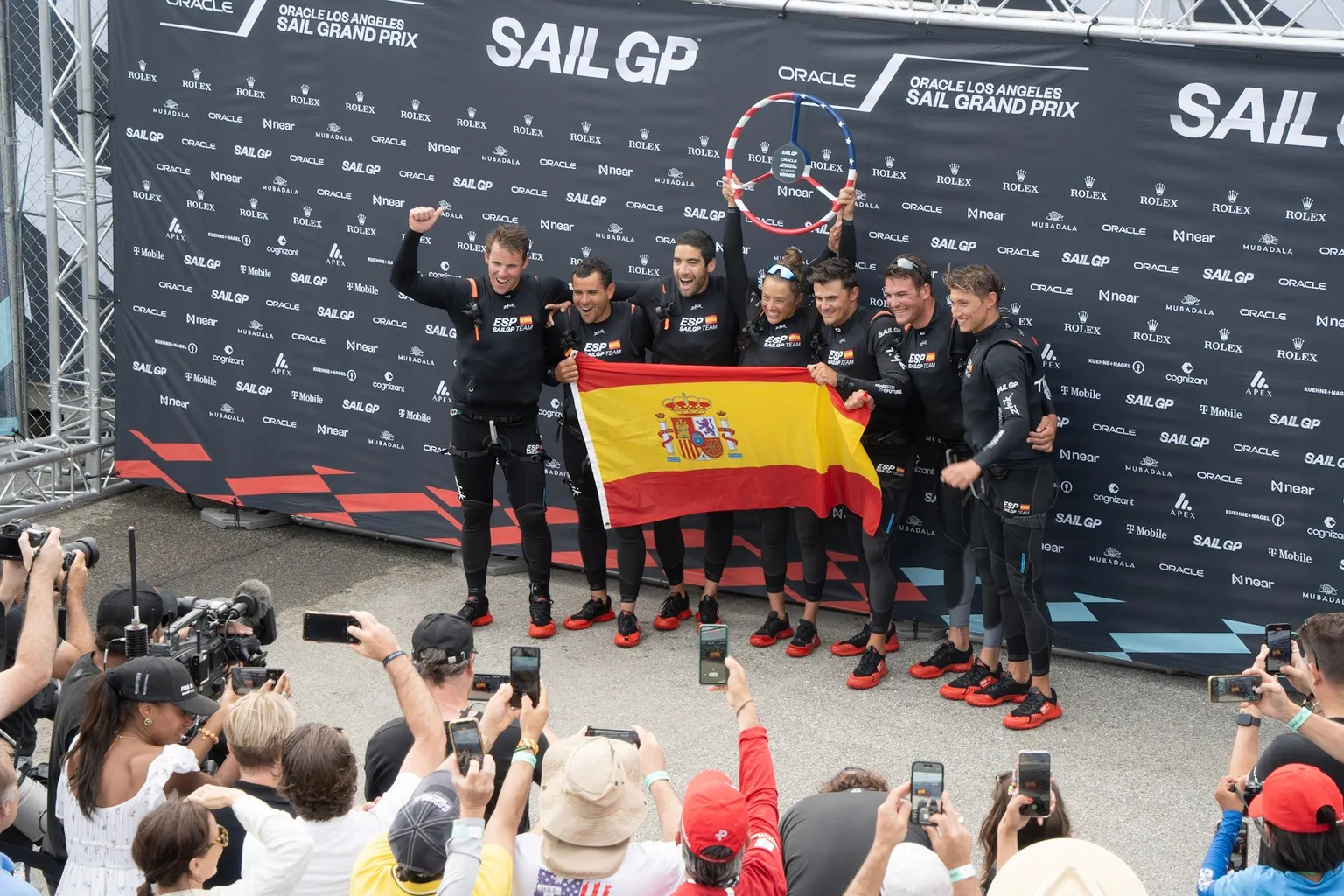 So why is SailGP letting a group of strangers linked by a relatively untested technology control one of their teams?
"We're really trying to find things that we can do differently than other traditional sports properties," Ben Johnson, SVP of strategy and development at SailGP, told Decrypt. "Other sports explicitly don't want these types of opportunities to be available."
Stakes in major American sports teams have historically only been available for purchase by small groups of mega-wealthy individuals. Last year, the NBA became the first major U.S. league to open minority ownership in its teams (20% or less) to private equity funds; those funds, however, cannot participate in team governance. The Green Bay Packers are famously regarded as the only fan-owned sports team in America, but the NFL team's 537,000-something current owners do not share in the organization's profits, nor do they possess the ability to participate in its management in any real sense.
Members of SailGP's Bermuda team DAO will look a lot more like traditional team owners. They'll share in the team's financial highs—and lows. They'll also have direct say, like a board of directors, over the team's leadership and direction.
"Ownership without governance is false ownership," David Palmer, whose company Fanvest is coordinating the DAO's fundraise, told Decrypt.
Fanvest is currently seeking up to 1,950 owners for the Bermuda team, each of whom can invest as little as $5,000, and as much $200,000, into the team's DAO. The raise will close once the team has amassed $35 million (hopefully in time to race next season).
Palmer is banking on the expectation that his DAO-owned team will not only keep up with other SailGP teams, but prove the specific utilities of communal ownership. SailGP, for example, is a uniquely data-heavy sport—during races, the boats send out hundreds of live data points on their movements, which can be viewed by all teams. Whereas teams usually hire a data analyst to parse that valuable data, Palmer envisions putting on hackathons to motivate the DAO's broad, innately tech-savvy owner base to catch things others might miss. 
NBA veteran Davis has already invested in the DAO. He too sees fan participation in sports franchises as an untapped well of opportunity, one that could have implications far beyond the realm of data-intensive competitive sailing.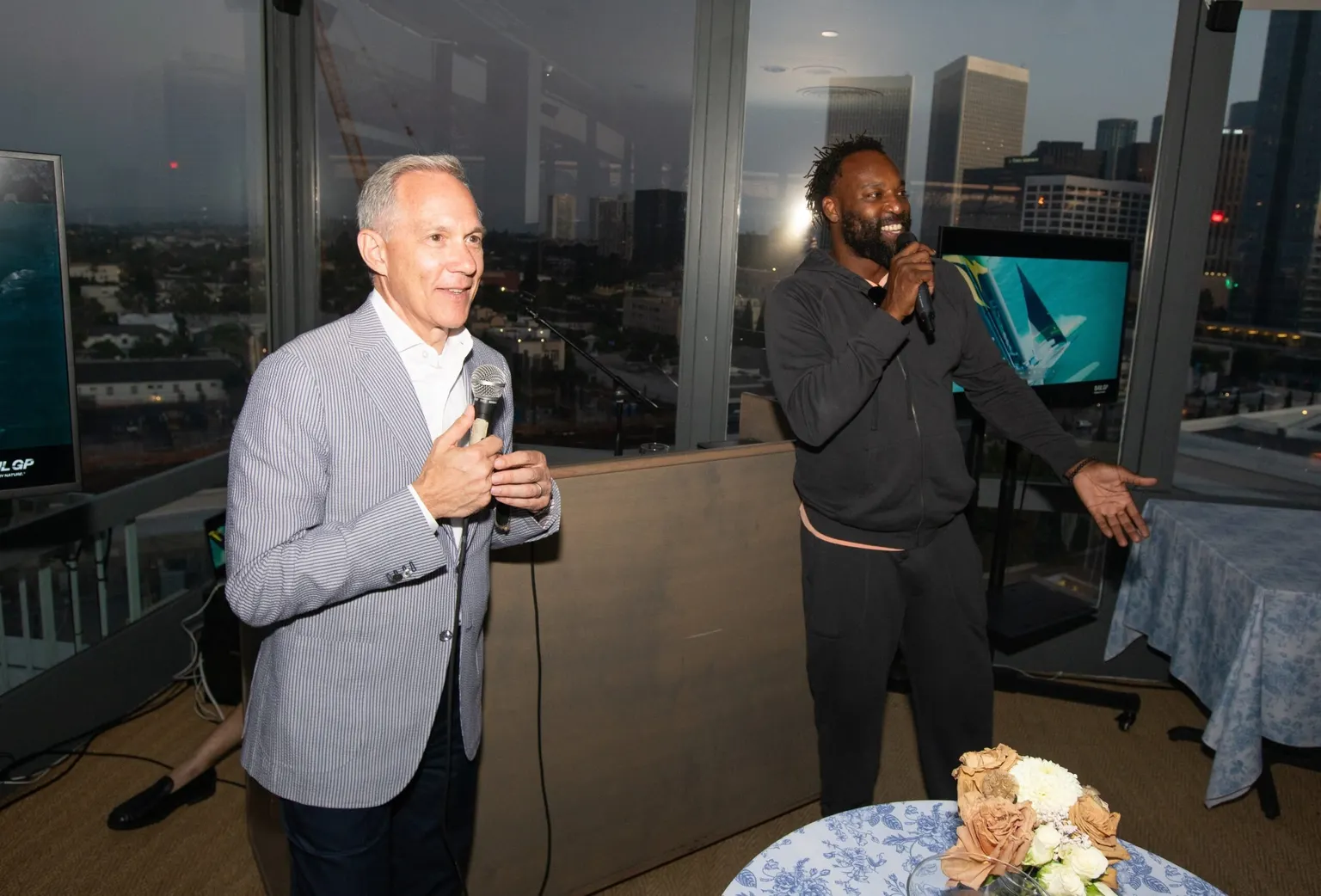 "If the Lakers knew who their fans were and had those people participate, if they discovered talent within their ecosystem of fans, I think that would help increase the bottom line for the NBA," he said.
Whether the NBA will actually recognize that opportunity and open the door to fractionalized team ownership in the near-term, is another matter.
"I don't know if it happens in the next two years," Davis said, smiling.
But at least his thesis, unlike so many regarding decentralization, will now actually be tested—and hopefully, proven—on a global stage.
"That's why this is a great opportunity," he said. "We're actually building it."