May the Tarot Cards be with you for the Volatile Market. The cryptocurrency sphere in Thailand shows that local investors are eager to make a living, and due to the instability of the cryptocurrency market since its inception, investors have always been searching for ways to forecast the market for profit.
The Role of Mediums in Predicting Cryptocurrency Prices
As it is known, investors often pay attention to historical data and other methods, including fortune-telling. This may seem absurd, but in reality, given people's beliefs, even in our day, many believe in "magical signs" that can help not only in choosing a partner but also in predicting the market.
As an example of such a "miracle," one fortune-teller predicted market trends last year, which may manifest at the end of this year, having received information from the "gods," with a focus on market recovery.
Analytical Rigor vs. Mystical Methods
I, along with my experienced investor friends, stand by the side of expert, fundamental, and technical analysis because they are based on logic and common sense. By the way, an excellent tool for forecasting, which has simplified the trading process on multiple occasions, is a trading bot like GoodCrypto, which integrates with over 30 cryptocurrency exchanges, including WhiteBIT, Binance, and Coinbase.
Trading algorithms of these bots execute multiple low-risk trades on your behalf, leading to higher profits. However, for residents of Thailand, the "magical" method of market prediction involving divine signals and Tarot cards seems more effective.
Undoubtedly, the recent surge in Bitcoin influenced by a multitude of factors could serve as a compelling example of how sometimes the analysis of many analysts regarding assets may not always accurately predict short-term prices. But could a medium foresee it?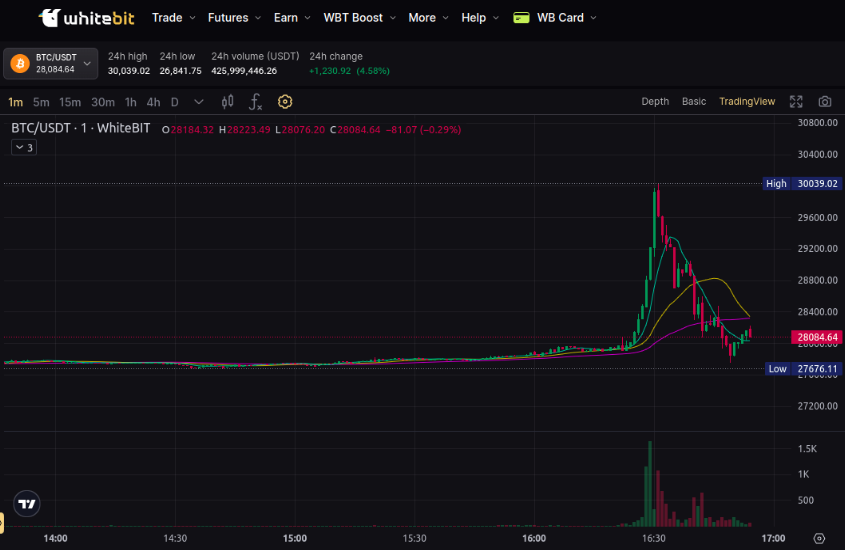 BTC/USDT Price 16.10.2023 Source: WhiteBIT
Gods and the Crypto Market in Thailand
In hopes of understanding the upward and downward movements in the digital market, Thai investors have been searching for divine paths, involving the use of cognitive powers. While some suggest harnessing human subconsciousness through "foreseen dreams," others, in turn, utilize artificial intelligence (AI) or chats bots capable of predicting prices through data analysis.
Thailand appears to have become a center for spiritual research, as people turn to divine forces and astrological signs to predict the future of their investments in stocks and cryptocurrencies. While this approach may be shocking, many users on Reddit have highlighted its relevance.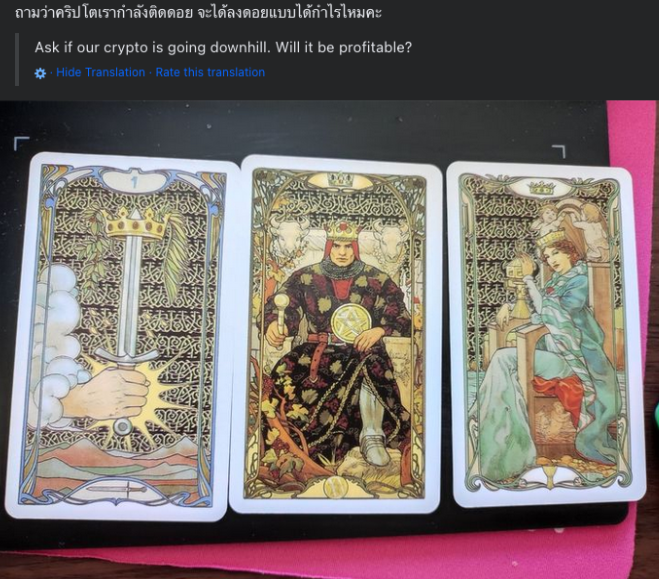 A translated screenshot from a group member asking what a tarot reading means for their crypto portfolio. Source: Facebook
One of the astrologers in Thailand, known as "Pimfa," is in high demand among local traders. Pimfa has a Facebook group with approximately 160,000 members, where participants request and share Tarot card readings, and some even seek guidance on what these readings signify for the cryptocurrency market.
Another popular predictor is Ajarn Ton, who runs his YouTube channel with over 26,000 subscribers. His videos receive quite a good number of views, ranging from 1,000 to 10,000 views. In his videos, Ton typically attempts to predict cryptocurrency prices using astrology.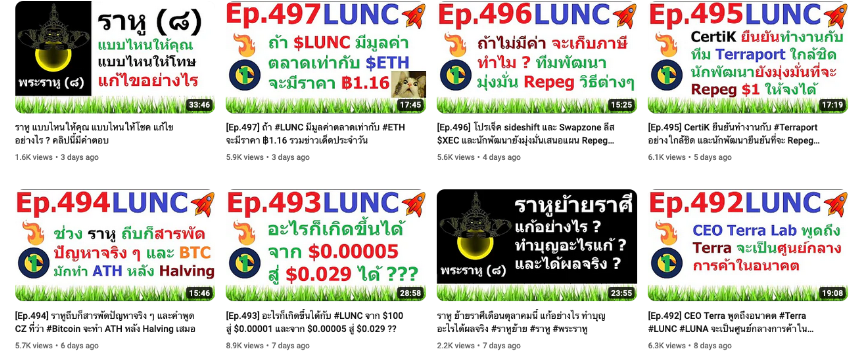 A screenshot of Ton's recent videos shows a focus on LUNC's future price. Source: YouTube
Very recently, he posted a video predicting that the plummeted cryptocurrency Terra Luna Classic (LUNC) from Terraform Labs will surge by almost 50,000%, stating that it could reach $0.029.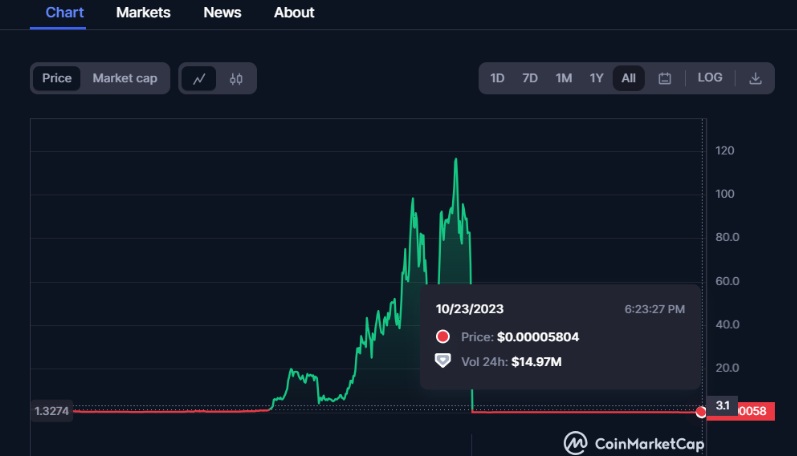 LUNC/USDT Price 23.10.2023 Source: CoinMarketCap
It's up to you to judge the veracity of Tarot card readings. However, based on opinions from the Reddit community, many users express skepticism on this matter. One Reddit user commented, "Just like in regular astrology, they take random, uncorrelated data and then try to piece it together and 'find patterns.'"

As amusing as it may sound, one of the predictions turned out to be somewhat accurate. A prominent fortune-teller named Mor Play, who gained attention in local newspapers, made a truthful prediction in August 2022 about the cryptocurrency market's recovery, which was supposed to commence in November. Everything would have gone as she foresaw if not for the cryptocurrency downturn surrounding the FTX collapse.

Considering the technical mindset of most cryptocurrency investors, comments about forecasting using Tarot cards and divine signals raise significant doubts, as highlighted by Reddit users passionate about this topic.
— Skeptics on the platform shared their views, with one stating, "Give enough vague predictions, and eventually you'll be right."
— Another humorously commented on this strategy, saying, "If a hamster can do better than most adults, I don't understand why we shouldn't try astrology."
Perhaps spiritual beliefs might attract Western skeptics, but in Thailand, over 80% of the population believes in divine spiritual norms. Furthermore, the use of astrology for market prediction has been practiced earlier.
Conclusion
The article explores a fascinating phenomenon in which investors worldwide, particularly in Thailand, turn to divine forces and Tarot cards in search of ways to predict cryptocurrency market trends. Despite doubts and skepticism from technical analysts, some predictions based on these methods have surprisingly proven accurate.
This raises intriguing questions about how spiritual beliefs and astrology can influence the cryptocurrency market, especially in countries where faith in divine forces plays a significant role. While some crypto enthusiasts believe in a possible indirect connection between cryptocurrency prices and astrology, others still rely on technical and fundamental market analyses.