The world-renowned art museum in Paris has made special room for the emerging NFT space, adding a exhibition of blockchain-related art.
Among the original artworks by Matisse and Picasso, visitors to Paris' famed Centre Pompidou can now find a unique new exhibit: a CryptoPunks NFT.
It's part of a new exhibition titled "Policies of the Immaterial: From Certificate to Blockchain," exploring the relationships between blockchain and artistic creation. Running until January 2024, the exhibition features work from 13 French and international artists selected by the acquisition committee of the National Museum of Modern Art.
Included among them is CryptoPunk #110, a non-fungible token (NFT) artwork.
"It's a real honor, obviously, but it's also quite a surprise," Matt Hall, co-founder of CryptoPunks creators Larva Labs, told Decrypt. "It has been a wild ride, certainly over a relatively short number of years."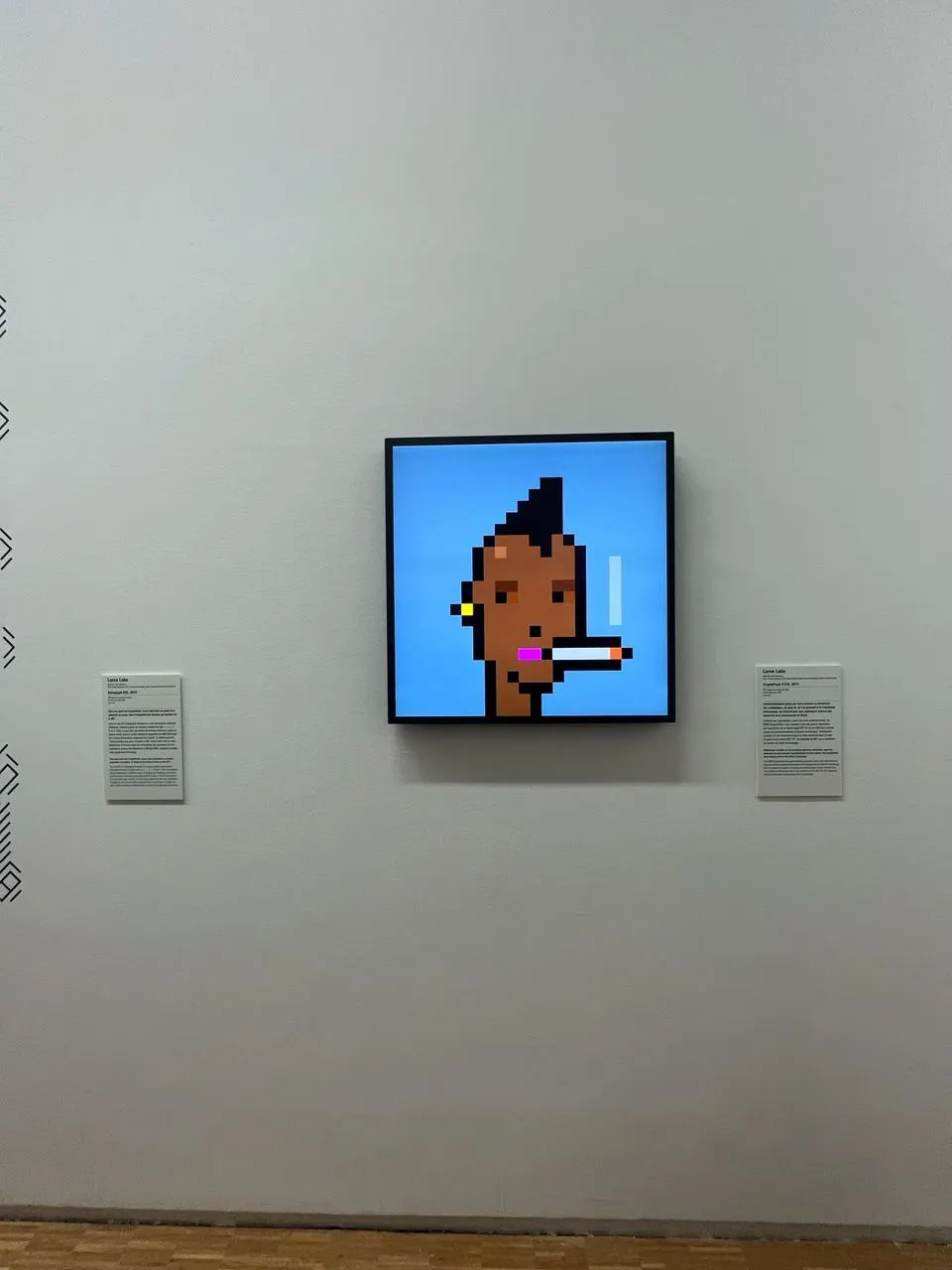 The NFT was gifted to the museum by CryptoPunks owners Yuga Labs, as part of the "Punks Legacy Project." The firm behind the hugely popular Bored Ape Yacht Club (BAYC) NFT collection, Yuga Labs bought the intellectual property rights to Larva Labs' NFT projects CryptoPunks and Meebits in March 2022.
NFT enters the annals of art history
The exhibit also includes examples of crypto art, net art, generative art, pixel art, and more.
Marcella Lista and Philippe Bettinelli, the curators of the exhibition, wanted to show the full spectrum of art related to blockchain. Above all, their ambition is to demonstrate how these works and artistic movements fit into the wider history of art.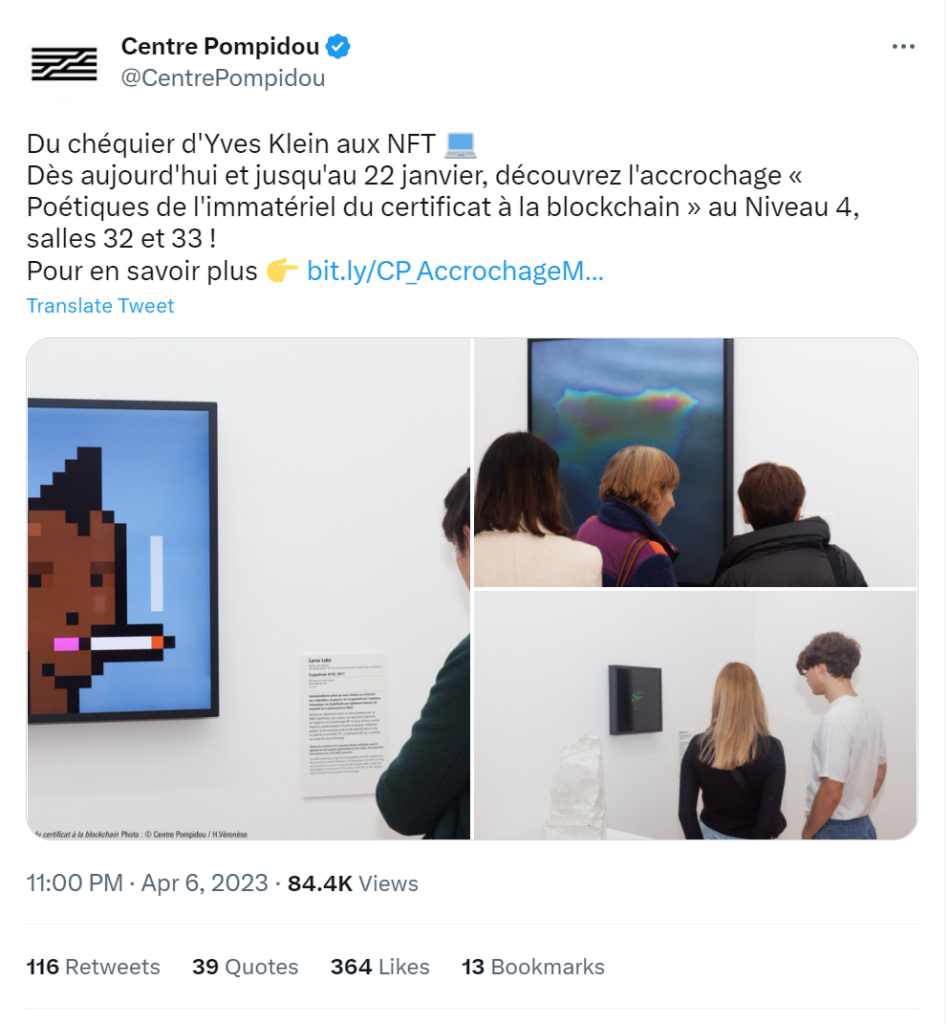 According to them, it's an "original study of the crypto-economy ecosystem and its impact on definitions and boundaries of artworks, creators, collections, and the audience."
CryptoPunks, for example, fits into the pixel art movement. "We had worked on several games before, using pixel art," said Hall. "John [Watkinson, the other co-founder of Larva Labs] had drawn many of the graphics for those. He had been experimenting with the character generator, by applying the pixel-art style he was accustomed to."