In the traditional world of Web2, brands could reach a wider range of potential users through various media touch points during the consumption journey with the development of digitalization, penetrating all aspects of consumers' life to influence their decision making. Does this kind of marketing strategy still works in a Web3 world? What are the differences between the marketing model of Web3 comparing with the traditional industry? What kind of marketing methods in Web3 can more effectively promote brands and projects to increase awareness and generate users?
When users do not only care about Web3 technology, but also care about brand values and what brand represents, how to do brand marketing becomes more important among Web3 industry? On August 23, the upcoming Embrace Asia Twitter Space episode is invitingmarketing experts from projects and platforms in various Asian markets to share the initial intention, insights,existing problems and challenges of Web3 industry from different perspectives under the theme of "Web3 Marketing" to advocate Web 3 to broader audience.

Guests
In this Twitter Space event, we are honored to have:
Jeff Kim, Leads Project Management and BD at DeSpread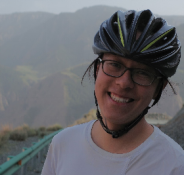 Yilan Huang, Lead of Global Development at CyberConnect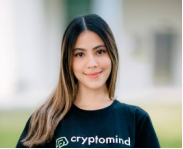 Diksha Boonsirisakul, Marketing Executive and BD at Bitcoin Addict
About EmbraceAsia
Embrace Asia has published 14 episodes including the market 101 of Hong Kong, Korea, Japan, Thailand and Vietnam since it launched in April. Together with the representatives and leading institutions from various Asian market, we've learned about the market differences, shared the industry dynamics, and discussed the future of this industry. As of now, Embrace Asia has obtained around 40,000 tune-ins with the highest number of simultaneous online listeners reaching thousands. Embrace Asia will continuously produce high-quality content, contributing to the development of Web3 in Asia.