[Singapore, October 16] – Foresight X, a subsidiary of Foresight Ventures, is pleased to announce the successful conclusion of its second accelerator cohort selection. The rigorous screening process attracted applications from over 400 innovative projects worldwide, and we are thrilled to introduce the four projects that have been selected to receive a total of $2 million in funding support from both Foresight Ventures and Foresight X.
These selected projects are poised to drive the prosperity and development of the Web3 world, and we warmly welcome more builders interested in advancing the on-chain ecosystem to collaborate with Foresight X in this exciting journey.
Selected Projects:
Quaere
Quaere is a spiritual area in Metaverse powered by AI and Web3 technology. Your 24/7 AI companion. Quaere owns an advanced artificial intelligence system: from predictive horoscopes and tarot reader, to intricate compatibility assessments, she provides accurate and detailed analysis tailored to your specific needs. Quaere will use Web3 ecosystem to reward the early genesis members, the training works for AIs, and to verify the ownership of your AI astrologists & in-app assets. Supported by Foresight Ventures, Quaere is building a unique space where astrology enthusiasts can explore and connect with their spiritual side.
Official LINKS:
Official Website: https://www.quaere.ai
Twitter: https://twitter.com/QuaereOfficial
Quaere Preview:​
Glacier Network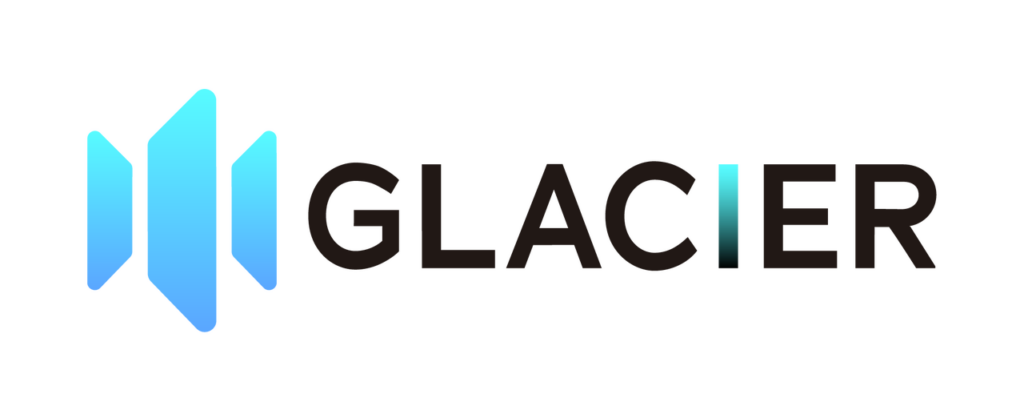 Glacier Network aims to establish a composable, modular, and scalable Layer 2 data network for large-scale decentralized applications, fostering the creation of use cases for decentralized applications (Dapp) based on decentralized databases (DDB). By combining multiple L2 Rollup solutions, Glacier creates a programmable and composable multi-chain data network, enabling developers to freely utilize NoSQL GlacierDB to manage data across platforms like Arweave, Filecoin, and BNB Greenfield.
Project Links:
Official Website: https://www.glacier.io/
Twitter: https://twitter.com/Glacier_Labs
Telegram: https://t.me/glacier_labs
Discord: https://discord.gg/eYAGGz5W3b
TonUP

TonUP is the leading Launchpad on the TON blockchain, with a focus on exploring and promoting the development of assets with high potential, creating new opportunities for the entire community. Backed by strong support from TONCoin.Fund and TON Foundation, TonUP's mission is to uncover more potential assets on TON and contribute to the ecosystem's growth.
Project Links:
Official Website: https://tonup.io/
Twitter: https://twitter.com/TonUP_io
Telegram: https://t.me/TonUP_io
T2T2

T2T2 is a comprehensive Web3 social service platform, dedicated to innovative on-chain social experiences. The integrated T2 Influencer section, as a novel SocialFi application, is built on the Base Chain and boldly innovates upon the foundations of Friend.tech and Galaxy. Its aim is to offer all users a one-stop social service on Web3. Through T2T2, users, projects, and KOLs can interact more seamlessly, facilitating the maximum realization of value and monetization.
Project Links:
Official Website:https://www.t2click.com/home
Twitter:https://twitter.com/T2T2_official
Discord: https://discord.gg/Y3VNZYCU8P
Google Play:https://play.google.com/store/apps/details?id=com.house.t2t2
IOS:https://apps.apple.com/app/id/6451374845
Foresight X is proud to connect these projects to top investments while leveraging our strengths to support the entire industry through developer communities, media resources, and other added value.
Our developer community and global media resources are committed to assisting blockchain entrepreneurs in standing out in the highly competitive market, driving innovation, and advancing blockchain technology. Despite the challenges in the market, this remains an optimal time for blockchain projects to innovate and expand on a significant scale.
With increasing interest from Web3 startups to join the Foresight X accelerator, we eagerly anticipate helping more Web3 companies grow together in the future. Stay tuned for updates on the launch of the third cohort of the Foresight X accelerator.
About Foresight X
Foresight X, the accelerator arm of Foresight Ventures, runs three to four cohorts each year, offering startups $200,000 in funding and a wide range of acceleration services. We are dedicated to facilitating partnerships between projects and prominent public chains. Additionally, we take pride in our sponsorship of global hacker houses and developer events. Our close collaboration with Open Build, a thriving developer community in the APAC region, enables us to deliver valuable product development assistance to our participants.