⚡ If you're a newcomer to the world of crypto and WEB3 grants, you might be feeling a mix of excitement and confusion. Don't worry; you're not alone. Cryptocurrency, blockchain technology, and the broader concept of WEB3 are complex topics, and understanding them takes time. This beginner's guide aims to demystify these concepts, providing you with the knowledge and confidence needed to explore the world of crypto and WEB3 grants.
⚡ So, whether you're a curious individual eager to invest, an entrepreneur looking for innovative ways to fund your projects with a desire to make a positive impact, this guide will serve as your compass on this exciting journey.
📍 On this article, we'll discuss real-life examples of individuals who have taken the initial steps in developing their projects. These examples will provide valuable insights and inspiration for your own project's journey
⚡ When it all began for Elon Musk, he received a special opportunity — a scholarship from the University of Pennsylvania. With this scholarship, he was able to pursue dual bachelor's degrees in Physics and Economics.
⚡ This scholarship was the starting point for Elon's journey. It allowed him to attend a prestigious university, which became the foundation for his later adventures in technology and space exploration.
⚡ You might have heard of the companies he went on to create — SpaceX and Tesla. These companies have done some incredible things. SpaceX has changed the way we think about space travel, while Tesla has made electric vehicles a big deal.
https://x.com/PPathole/status/1403943487666409473?s=20


🧑🏽‍🚀 Elon Musk's way of thinking and his determination have made him one of the most influential people in the world. His success wouldn't have happened if he hadn't received the grant. This emphasizes its importance.
🧑🏽‍🚀 Elon's homework, which he wrote for his university, was trending on Twitter. People shared his writings, and Elon also responded to them.


🏠 Imagine a time when finding a cozy, affordable place to stay in a new city was a daunting task. Back in those days, Brian Chesky and his co-founders faced a challenge familiar to many travelers.
🏠 In their quest to transform the way people travel and experience new places, Chesky and his colleagues at Airbnb received an important boost. They were granted an opportunity by Y Combinator, a renowned startup accelerator.

https://x.com/SchwartzNow/status/426987913625079808?s=20
🏠 With the help of the grant, Chesky's team set out to create Airbnb, a platform that would redefine hospitality. Their vision was to turn ordinary homes into welcoming havens for travelers, allowing anyone to open their doors to visitors from around the world.
🏠 As we book our next getaway or dream about future adventures, it's important to remember the journey of Brian Chesky and his team. Their grant-aided dream transformed the travel industry, making it easier and more personal for all of us to explore the world, one Airbnb at a time.

🎗 In a world where mental health often exists in the shadows, Julia Nguyen received a grant that was like a special gift to make a big difference. She's a software engineer who strongly believes in diversity in the tech world.
📍 Julia's journey started with a grant from the Open Source Collective. They believed in her idea and gave her the money to turn it into something real.
🎗 With the grant in hand, Julia set out to create the "if me" app. This special project became a place where people could share their feelings about mental health with their friends.
🎗 Julia's grant was like the magic ingredient that made the "if me" app possible. It's more than just an app; it's a safe space where individuals can connect, talk, and feel better about their mental health.
🎗 Julia's story shows that even a small grant can have a big impact when it's used to help others. Grants like the one she received can be the spark that changes lives.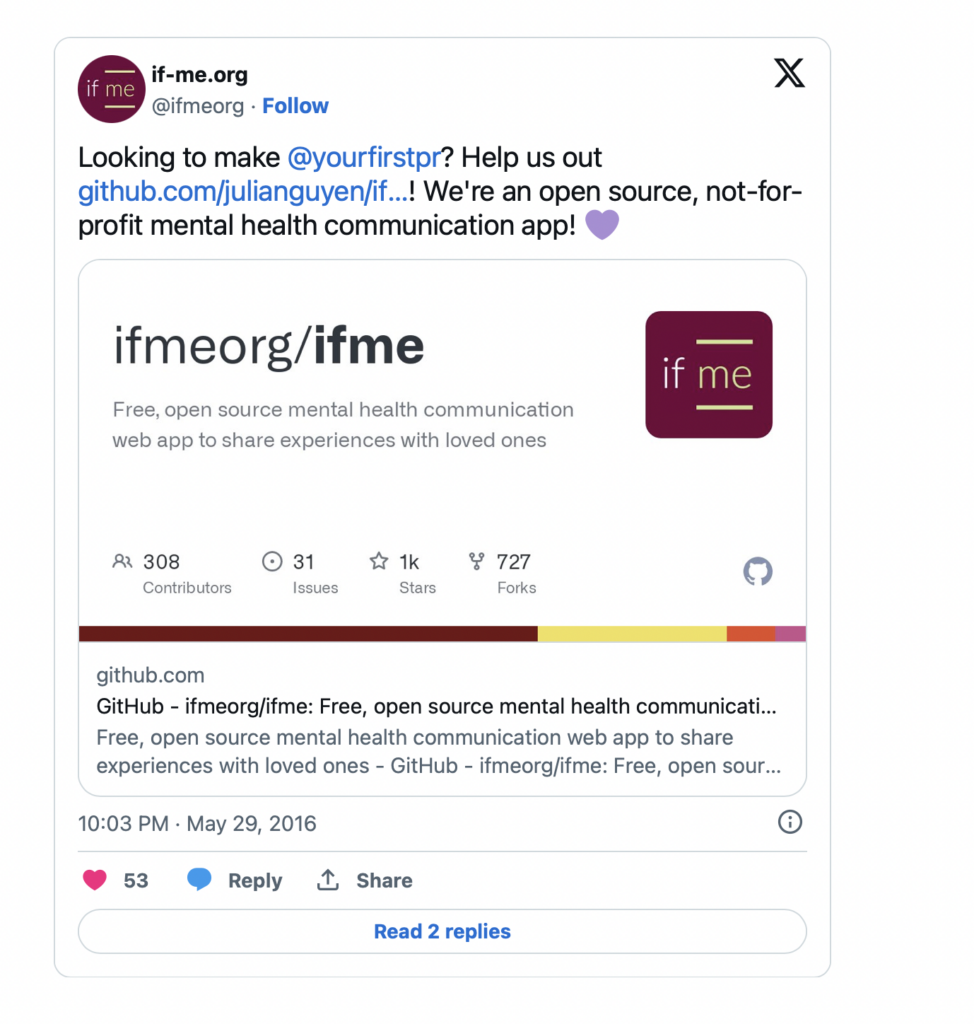 📚 In the exciting realm of Web3 and cryptocurrencies, some remarkable individuals have harnessed the power of grants to fuel their journeys.
Aya Miyaguchi, as the head of the Ethereum Foundation, has been a guiding force in the Ethereum community, thanks to grant programs that support innovative projects.

📚 The enterprises supported by Andreas' grants have made a significant impact on global education about cryptocurrencies, blockchain technology, and the fundamental principles of decentralization. Through his published works, speaking engagements, and online materials, he has empowered countless individuals to gain improved understanding and active involvement in the realm of cryptocurrencies.
📌 These stories remind us that grants, both big and small, play a pivotal role in driving progress and innovation in the Web3 and crypto.
📍 Seeing these success stories, lots of people with great ideas want to make them happen. On Twitter and other places online, people talk a lot about crypto grants. It's interesting because developers, traders, and founders all seem to agree on how these grants can help bring new ideas to life in the crypto world.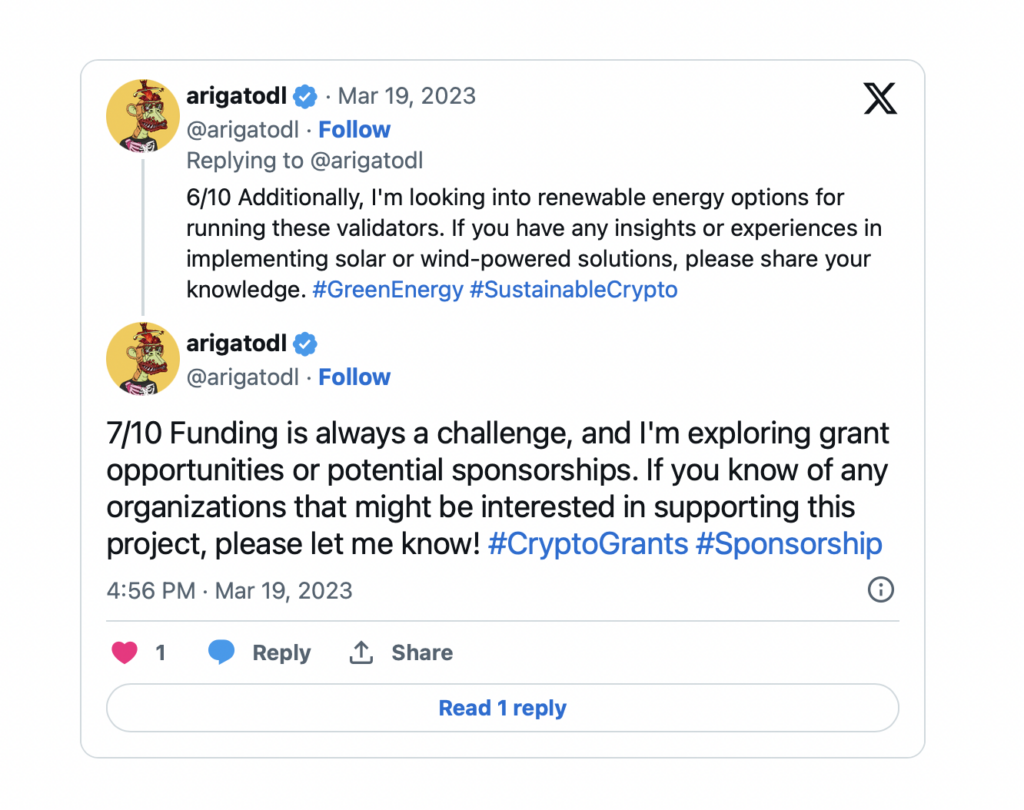 ❇️ Of course, if you have a project that you want to take to new heights, I'll provide you with some new grant information.
🚀 WhiteBIT Grants — a program that has been making waves in the blockchain space.
❇️ This grant program welcomes projects that align with the mission and ecosystem goals, with a primary focus on applying blockchain technology to real-world sectors like payment systems, data storage, healthcare, procurement, NFT, Crypto and other areas.
https://grants.whitebit.network/?utm_source=medium&utm_medium=&utm_campaign=wbgrant&utm_content=eng&source=post_page—–384194fd0895——————————–


⚡When talking about grants, it's important to mention the Solana Grants Program and the Solana Foundation in general, as they provide valuable assistance in turning ideas into reality.
⚡ The Solana grant program is like a helping hand that gives crypto and support to people with great ideas. Thanks to this program, many cool projects have been created.
📍 The best example is Mango Markets, which helps people trade and lend cryptocurrencies, Serum, a superfast way to exchange digital money, and Raydium, which makes it easy for people to trade and provide money for others to trade.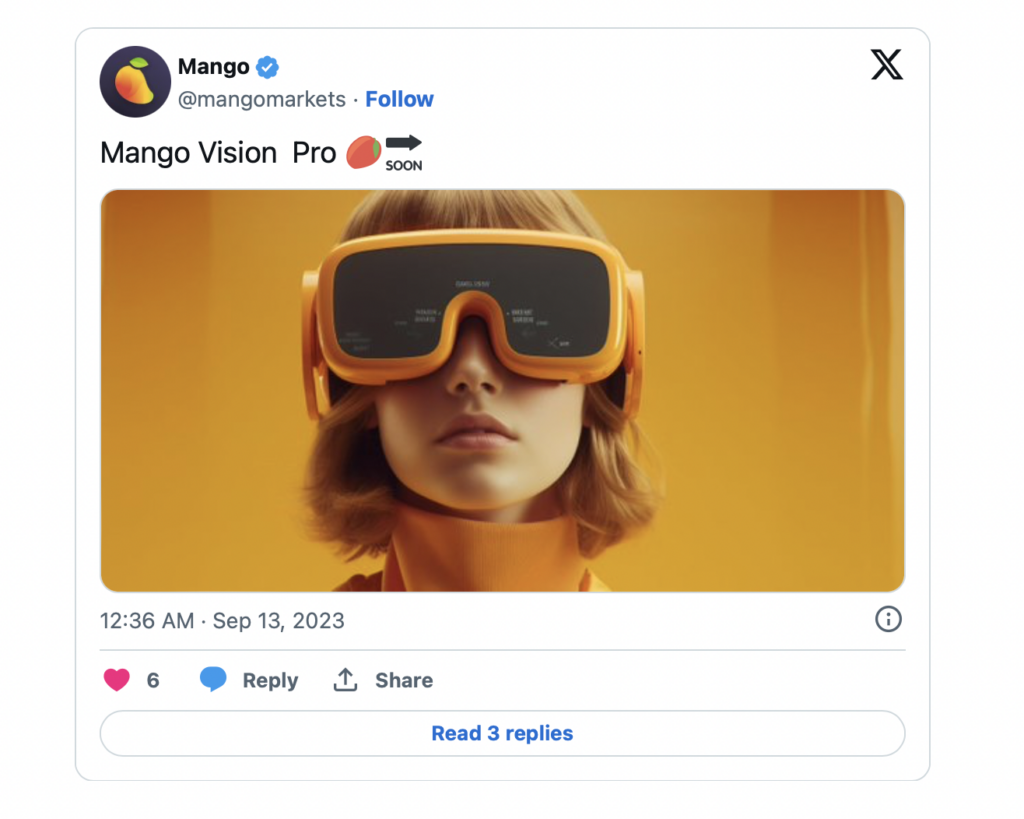 ---
⚡ These projects not only make Solana better but also show how the grant program helps creative people build amazing things on Solana's fast and easy-to-use system.
---
🔐 The Chainlink Grant Program stands as a vital catalyst for innovation within the blockchain space. By offering financial support and resources to deserving projects, it has enabled numerous groundbreaking initiatives to boom.
📍 One notable example is the DECO Data Privacy Project, which received a Chainlink grant to develop cutting-edge technology for preserving data privacy on the blockchain.
https://chain.link/community/grants
🔐 Additionally, the Chainlink Grant Program has supported the development of advanced smart contract solutions.
⚡ Prepare your projects, organise them, and make them innovative. I think I've shared a great opportunity with you, and I'm confident your projects will stand out among the top candidates for this grant ⚡
💥 Please note that this article does not contain any financial advice, and everyone should do their own research.
Wish you happy trading! 🛸