By: Zhou Zhou, Foresight News
Obtaining a VASP (Virtual Asset Licensing Regime) License requires an investment of 20 to 50 million HKD ($2.6 ~$6.4m). This signifies that in Hong Kong, cryptocurrency exchanges are now considered part of the financial industry, alongside stock exchanges, fund companies, and credit institutions.
In the world of Hong Kong crypto, there have recently emerged several new faces – the CEOs of Hong Kong crypto exchanges born out of the new crypto regulations in Hong Kong. They have "taken charge" of the first batch of cryptocurrency exchanges under the new regime and are fully dedicated to applying for cryptocurrency licenses in Hong Kong.
Foresight News has learned that several Hong Kong cryptocurrency exchange CEOs and executives have taken office and are actively participating in major crypto events in Hong Kong. Among them are Colin Zhong (HashKey Pro), Lennix (OKX), Patrick Pan (BitgetX), Hugh Madden (OSL), Kevin (Gate), and others. However, Huobi, Bybit, BitMEX, BitMart, and other cryptocurrency exchanges have yet to announce their confirmed candidates for the Hong Kong executives. Some are conducting internal selections, while others are engaged in external recruitment processes. They are expected to finalize their CEO appointments by the end of this year.
After conducting interviews with several Hong Kong cryptocurrency exchange CEOs and executives, Foresight News has discovered that they all possess extensive management experience in large financial institutions or internet companies. They have strong financial literacy and years of experience in investing in cryptocurrencies. For example, Kevin, the CEO of Gate Hong Kong, and Lennix, the current executive of OKX Hong Kong, both have over a decade of experience working in traditional financial institutions and managing cryptocurrency exchanges. Patrick Pan, the CEO of BitgetX, previously served as the COO of a major cryptocurrency exchange. Prior to that, he was CEO of Baby Tree, a publicly-listed company in Hong Kong, Senior Director at Alibaba Group, and Vice President at 360 Group.
With the new licensing system introduced in Hong Kong on June 1st, cryptocurrency exchanges have emerged as the pioneers of regulated cryptocurrency trading platforms in Hong Kong and even in China. In the ever-changing landscape of the global cryptocurrency market, the center of Crypto is gradually shifting towards Hong Kong. As a result, the new CEOs of Hong Kong cryptocurrency exchanges may find themselves at the forefront of the cryptocurrency world.
New CEOs in Hong Kong
I met Lennix, the head of OKX Hong Kong, at a cocktail party organized by OKX in April. He greeted guests in Mandarin with HongKong accent. The event took place on D'Aguilar Street. This street is a popular venue for hosting events by major cryptocurrency institutions. A large Bitcoin billboard, about three meters long, hangs prominently on the street, and there are several cryptocurrency ATMs placed in the storefronts around the corner. People can freely exchange Bitcoin for Hong Kong dollars at these ATMs.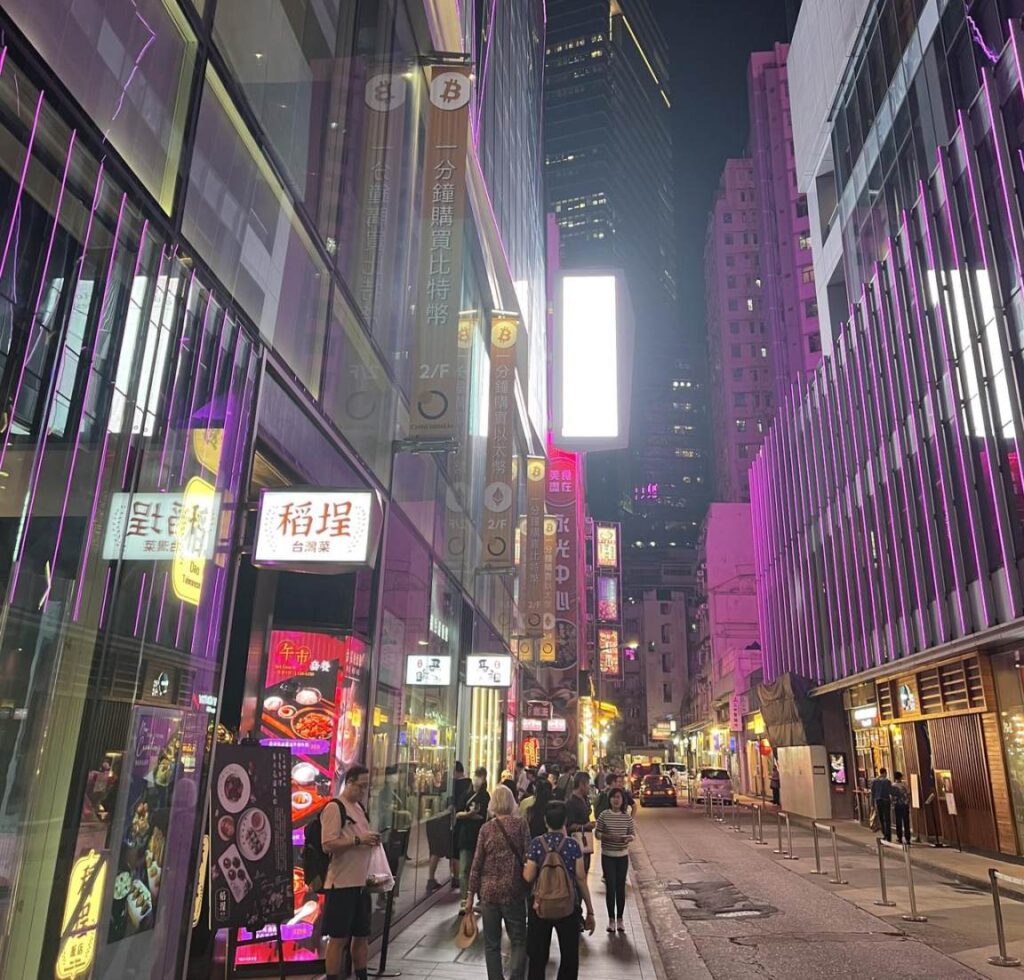 I met Patrick Pan on the afternoon of June 20th at the Cyberport Campus of the University of Hong Kong. As the CEO of BitgetX, he delivered a speech to the students and faculty of HKU. Jianping Kong, the director of Cyberport, and Allen Tsai, the founder of Meitu were there with him. Many universities in Hong Kong, such as HKU, HKUST, and CUHK, foster a Web3 atmosphere where students can easily engage with industry experts and executives in the field. During the Q&A session with HKU students, Patrick remarked, "Just as the internet truly reached the masses with the ubiquity of computers and smartphones, blockchain and cryptocurrencies are still in their early stages. We await their 'smartphone moment'."
From university classrooms to cocktail parties, conference centers to Cyberport, the new CEOs are actively engaged in Hong Kong. Like many other Chinese Web3 entrepreneurs, they are seizing opportunities in this emerging hub for cryptocurrency.
It's worth noting that Foresight News has made multiple visits to Hong Kong since October 2022. Over the past eight months, waves of cryptocurrency fervor have swept over the practitioners in Hong Kong without pause. After this enduring eight-month Web3 wave continuously washed over the land of Hong Kong, it has finally left behind a brand-new foundation and fertile ground.
The birth of new cryptocurrency exchanges and the emergence of their leaders are the most significant outcomes and beginnings of this transformation. This group of new CEOs stepping onto the stage of Hong Kong's cryptocurrency world has become a crucial bridge between the crypto and traditional financial realms. Their organizations are forming a new industry in Hong Kong, one that is regulated by the government.
According to Foresight News' statistics, at least 10 institutions have announced their application for the Hong Kong VASP license. This license is currently the most comprehensive and substantial cryptocurrency license introduced in Hong Kong. Among the applicants are both crypto companies such as HashKey, OKX, Huobi, Bitget, BitMart, Bybit, BitMEX, OSL, and Gate, as well as traditional financial institutions like Interactive Brokers. An insider revealed that online brokerages like Tiger Brokers and Futu Securities, as well as Greenland Holdings, are also paying great attentions to cryptocurrency license in Hong Kong. Tiger Brokers and Futu Securities have already applied for cryptocurrency-related licenses in countries such as the United States and Singapore.
Among these ten institutions, there are currently five active CEOs and executives in the Hong Kong crypto space: Colin Zhong, CEO of HashKey Pro; Lennix, Head of OKX Hong Kong; Patrick Pan, CEO of BitgetX; Hugh Madden, CEO of OSL; and Kevin, CEO of Gate Hong Kong. It is worth mentioning that most of them are local Hong Kong residents and have more than 10 years of experience in traditional financial institution management. They also serve as Responsible Officers (RO), as required by Hong Kong regulations for license holders.
According to the requirements of the new licensing regime, all crypto exchanges need to find two Responsible Officers (RO). A practitioner in the Hong Kong crypto industry stated, "Each financial license category requires a qualified RO to operate." Currently, the CEOs of Hong Kong's crypto exchanges are also ROs.
"RO is a challenging issue to address, and it is not something that capital can solve. ROs need trading experience and financial management expertise, must meet the requirements of the Securities and Futures Commission, and have a certain number of years of experience," stated Darin, the Head of BitMart Hong Kong, in an interview with Foresight News. "Within the past 6 years, they need to have at least 3 years of industry experience, which can be direct experience in operating virtual asset trading platforms or relevant experience holding a Type 1 or Type 7 RO license." ROs that meet these requirements are scarce.
The scarcity of ROs has become a headache for many licensing institutions in Hong Kong. This has resulted in a significant increase in the salaries of both ROs and Hong Kong exchange CEOs. An anonymous source from a cryptocurrency exchange revealed to Foresight News that the current annual salary for an RO is around 2 million HKD($255K). Another anonymous individual from a Hong Kong-based cryptocurrency exchange stated that salaries can go upwards of 3 million HKD.
Foresight News has learned that the progress of different exchanges in securing ROs varies. For example, OSL has 5 ROs, OKX has more than two ROs, and BitgetX currently has two ROs: Patrick Pan (CEO) and Daniel Lai (CLO). The exchange is also actively recruiting an RO holding a Type 1 and a Type 7 license respectively. However, many other cryptocurrency exchanges either do not have any ROs or have only one. They face higher costs in recruiting ROs who meet the qualifications. It is reported that there are currently just over 100 qualified ROs in Hong Kong.
Although ROs are in high demand, the first wave of ROs and CEOs in the Hong Kong cryptocurrency market are already prepared, and they are becoming key figures in bridging the gap between the cryptocurrency world and the traditional financial world. Hong Kong has taken action, and the Securities and Futures Commission (SFC) has officially regulated the cryptocurrency industry and issued licenses. "This means that in Hong Kong, cryptocurrency exchanges are now considered part of the financial industry, just like stock exchanges, fund companies, and credit institutions," said Darin, the Hong Kong representative of BitMart, in an interview with Foresight News. BitMart currently has around six to seven people stationed in Hong Kong, and they plan to continue expanding their team in the city.
Kevin, the Head of Gate Hong Kong, a large cryptocurrency exchange, highlights the potential financial opportunities brought by operating under a license in Hong Kong. He mentions to Foresight News, "Besides over 7 million local users in Hong Kong, the significance of obtaining a license lies in bridging the gap between the compliant capital and cryptocurrency." He further adds, "Hong Kong's cryptocurrency exchanges are not limited to serving Hong Kong users alone. By leveraging Hong Kong's position as an international financial center, they can attract compliant capital from around the world."
Hong Kong's regulation of cryptocurrencies sends a significant signal to the capital and financial markets. Previously, capital that couldn't enter the cryptocurrency market due to lack of government oversight can now access the market through Hong Kong. Traditional financial institutions that were unable to collaborate with cryptocurrency organizations can now establish partnerships with them. Currently, Hong Kong branch of China CITIC Bank International and Pacific Insurance have begun exploring the cryptocurrency sector, and this trend is happening globally.
There have been precedents of cooperation between compliant cryptocurrency institutions and traditional financial institutions in some countries, such as Visa's cryptocurrency debit cards, Bitcoin funds, tokenization of stocks, and wealth management products denominated in cryptocurrencies.
CEOs of Hong Kong cryptocurrency exchanges like Lennix, Kevin, and Colin Zhong, who possess international experience in both traditional financial institutions and cryptocurrency, naturally play a role in introducing cryptocurrencies into regulatory frameworks and integrating them into traditional financial markets.
Obtain the VASP license with 100 million HKD
For the CEOs of Hong Kong cryptocurrency exchanges under the new licensing regime, obtaining the VASP license is currently the most crucial task.
"Some asset management companies and banks have prepared 100 million to 200 million HKD ($13 million~$26 million) to apply for a Hong Kong VASP license," said an industry insider to Foresight News. This is the "ticket" for traditional financial institutions to enter the cryptocurrency space. Due to the lack of prior involvement in the field, traditional financial institutions need to start from scratch in terms of products, teams, and other aspects, making the costs significantly high. However, even experienced cryptocurrency firms face substantial costs in obtaining the license.
The Hong Kong government has set up multiple requirements to ensure the selection of high-quality cryptocurrency exchanges. For example, they are required to establish a physical office in Hong Kong. They need to have at least two ROs with several years of management experience in traditional financial institutions and crypto trading. They also need to have a certain number of cryptocurrency users and trading volume by June 1st, furthermore, they need to obtain a TCSP license, as well as the No. 1 and No. 7 licenses. Additionally, they must operate formally for a year and obtain regulatory approval before obtaining the official license. These requirements place high demands on the financial resources, experience, and time of the institutions seeking the license.
As for cryptocurrency institutions that intend to apply for the VASP license, most of them already have a certain number of users and cryptocurrency trading volume, although specific data has not been disclosed by the majority of these institutions. However, as one of the earliest cryptocurrency exchanges to establish a presence in Hong Kong, OKX has provided Foresight News with the latest data: as of June 27, 2023, OKX Hong Kong has accumulated over 8,800 registered users, with a total cryptocurrency trading volume reaching 150 million USD.
BitMart, on the other hand, has disclosed that they currently have around 300 users in Hong Kong, while its global platform has approximately 11,000 Hong Kong users. However, these Hong Kong users will have to apply on the new platform as BitMart has not migrated them to the Hong Kong platform yet. Darin expressed this information regarding new users in Hong Kong.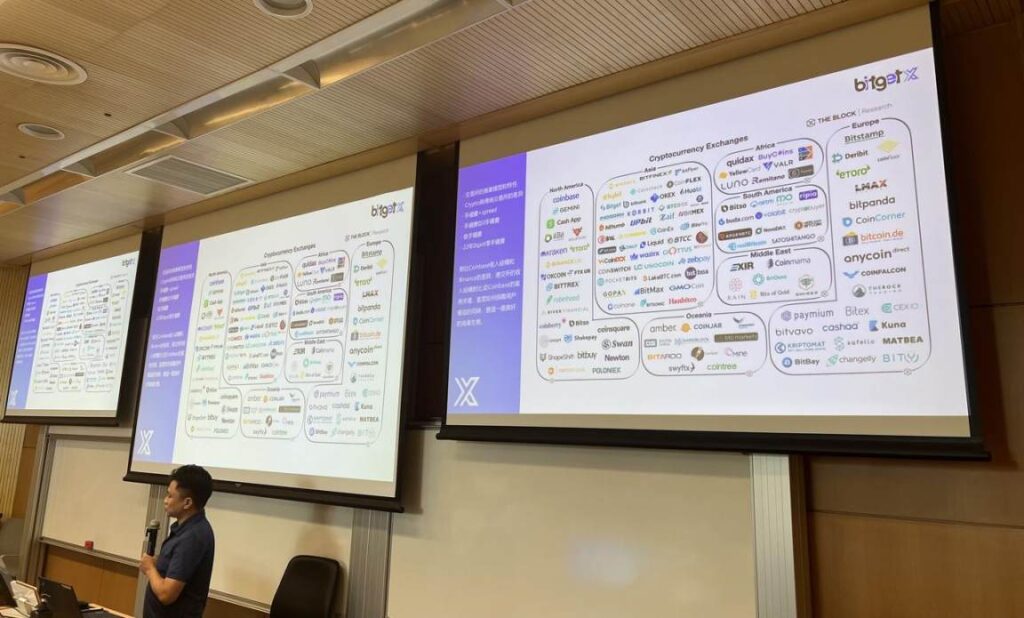 OKX and Gate, being early movers in the Hong Kong market, have gained a significant advantage. "OKX's Hong Kong team consists of around 500 people, with approximately 60 dedicated to licensing," said Lennix Lai, the Global Chief Business Officer of OKX.
Due to their early international expansion, large cryptocurrency exchanges like OKX have a significant cost advantage. "The products, risk control, and technology are all universally applicable across the platform, so most of the 500 employees are actually part of OKX's global workforce," said Lennix Lai. "OKX's products are automatically adapted to different regulatory entities, such as Hong Kong and Singapore." Platforms like Gate and BitMart also follow a similar approach, which greatly reduces their costs.
Even so, acquiring a VASP license for a cryptocurrency exchange requires a significant investment.
Darin, the Hong Kong head of BitMart, made a rough estimate: "Based on the existing BitMart global platform, applying for a VASP license could cost between 20 to 50 million HKD." According to Lily, the COO of Cobo, the annual operating costs could be around 20 million HKD, with initial costs ranging from 30 to 40 million HKD. For institutions without prior involvement in cryptocurrency-related businesses, an initial investment of 100 million HKD is considered reasonable.
CEOs of Hong Kong cryptocurrency exchanges need to achieve the goal of obtaining a VASP license within a limited time and budget.
One Year, One License, One New Industry
How long does it take for a new industry to emerge? Hong Kong hopes to accomplish this within one year.
From June 1, 2023, to June 1, 2024, is the crucial year when the Securities and Futures Commission (SFC) of Hong Kong will assess whether cryptocurrency exchanges meet their requirements. It is expected that 5-10 companies will receive the VASP license, becoming the first group of cryptocurrency exchanges regulated by the SFC. This marks the initial establishment of a new industry—the Hong Kong cryptocurrency industry.
The Hong Kong representatives of cryptocurrency exchanges such as OKX, Gate, and BitMart have informed Foresight News that they expect the first batch of companies to obtain the VASP license in early 2024. Lennix Lai predicts that the number of companies meeting the regulatory requirements set by the SFC will be within 10.
This is just the beginning. More crucially, besides cryptocurrency exchanges, there will be other participants in this industry, such as stablecoin companies, NFT startups, cryptocurrency investment firms, and cryptocurrency divisions within traditional financial institutions. Hong Kong has also stated its intention to regulate stablecoins in the latter half of 2024. This new industry encompasses more than just cryptocurrency exchanges; they are just the starting point. Hong Kong aims to foster an entirely new industry ecosystem for web3.
The successful establishment of the cryptocurrency ecosystem in Hong Kong hinges on two key factors: the selection of cryptocurrency exchanges and the effectiveness of regulation. In any region, if a significant incident like the FTX event occurs, it can severely impact the entire local cryptocurrency ecosystem. This holds true for the United States as well as Singapore. Therefore, it is crucial for Hong Kong to carefully choose cryptocurrency exchanges and ensure robust regulatory measures to mitigate potential risks and maintain the integrity of the ecosystem.
Hong Kong has set multiple timelines and requirements for cryptocurrency exchanges during this year. Darin has divided the process of applying for a VASP license into three stages.
The first stage, before June 1, 2023, requires cryptocurrency exchanges intending to apply for the license to have substantial cryptocurrency trading platform operations in Hong Kong. At this stage, Hong Kong cryptocurrency exchanges need to engage reliable consulting law firms and establish their platforms with a certain number of users and cryptocurrency trading volume. Darin stated, "In mid-April, BitMart started testing, such as KYC and AML, and by late May, users were allowed to use the platform." As for finding a consulting law firm, Darin suggests choosing a firm with previous experience with the SFC.
During this stage, Hong Kong's cryptocurrency exchanges have most likely secured their office spaces. For example, BitgetX has its office located in the Tsim Sha Tsui district, while BitMart has established offices in three different locations: Tsuen Wan, Cyberport, and K11. Foresight News learnt, setting up offices in different locations serves different purposes. For instance, setting up an office in Cyberport is aimed at connecting with government and industry resources, as Cyberport is located in a relatively remote area from the city center.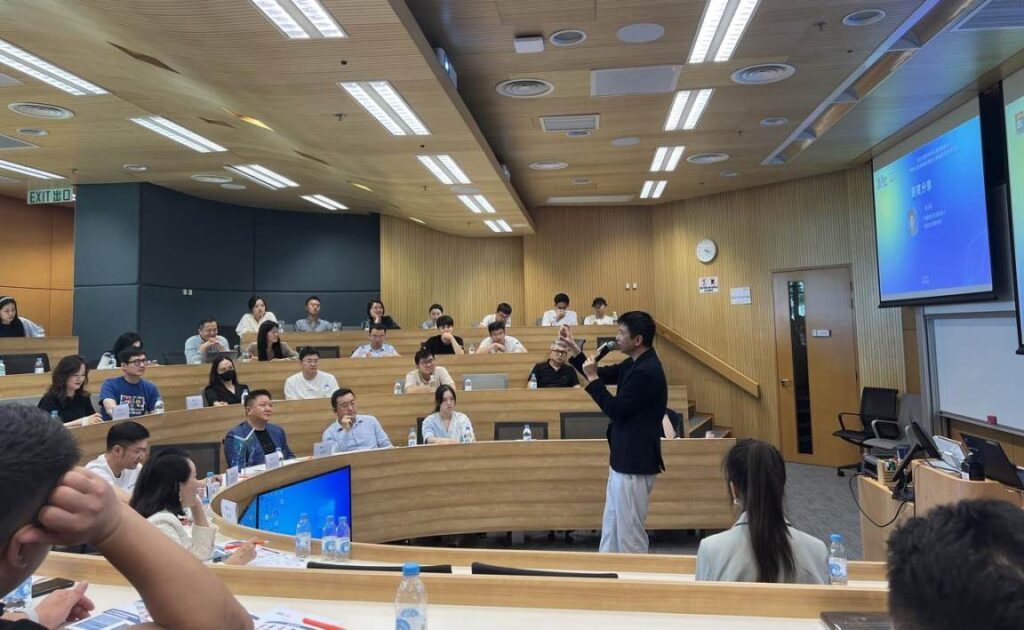 The second stage is from June 1, 2023, to March 1, 2024, which is a crucial period for obtaining the VASP license. During this time, the company needs to have two Responsible Officers (ROs) and the actual leader or CEO should be identified or appointed.
During this stage, the cryptocurrency exchanges have obtained the TCSP license in Hong Kong and established the trust company, acquired the Type 1 and Type 7 licenses.
Some institutions were prepared early for the TCSP license. For example, New Huo Trust, a subsidiary of New Huo Tech, obtained the Hong Kong TCSP license in January 2022. Gate.io also obtained the TCSP license in February 2022. By having the TCSP license and establishing a wholly-owned trust subsidiary, users' cryptocurrency assets should be placed in the trust company. This facilitates fund scrutiny by regulatory authorities and to some extent helps prevent misappropriation of customer funds, which has been a common issue in the cryptocurrency industry.
Previously, FTX embezzled customer funds and eventually went bankrupt. This indicate directly resulted in a severe crackdown on the cryptocurrency market in the United States, leading to a dismal year for the entire US crypto market. Additionally, Singapore was forced to slow down its proactive embrace of cryptocurrencies due to the FTX incident.
On the other hand, cryptocurrency companies also need to engage third-party auditing firms to conduct audits on their user data and financial information, which are then submitted to regulatory bodies like the SFC. Foresight News has learned that OKX has already reached this stage, with their financial data being audited by Deloitte.
The third stage is from March 2024 to June 2024, during which the first batch of cryptocurrency exchanges in Hong Kong may be established.
"Before March 2024, auditing firms will essentially conduct audits on relevant data according to SFC standards and requirements. All exchanges that are willing to operate with a license in Hong Kong need to submit an application form. The application form includes information such as the establishment time of the office, the operation of the Hong Kong platform, employee details, internal compliance and risk control measures, as well as security measures such as investor fund protection. After submission, the SFC will conduct an assessment and review. After completing the evaluation, a batch of exchanges that are eligible for licensing will be announced around the end of May 2024," Darin explained.
During this process, cryptocurrency exchanges need to make adjustments according to the requirements of the SFC. If the first batch of applications is unsuccessful, the next opportunity to obtain a license may not come for several years.
Darin mentioned that the process involves obtaining a deemed license first, followed by a formal license. Regulatory bodies like the SFC may adopt this approach to ensure that cryptocurrency exchanges meet their requirements and address specific details related to exchange management.
During this one-year period, cryptocurrency exchanges aiming to obtain a VASP license need to collaborate with various types of institutions. This includes law firms, third-party financial auditing firms, technology review companies, recruitment agencies, and the SFC. These collaborations are essential steps in the process of obtaining the license.
Conclusion
The financial industry in Hong Kong has finally welcomed new members – licensed cryptocurrency exchanges (VASP license) and their newly appointed CEOs. It has also embraced a growing industry – the cryptocurrency industry.
Obtaining a VASP license not only signifies that an institution can legally provide cryptocurrency trading services to residents in Hong Kong but also means that cryptocurrency companies, like other financial institutions regulated by the Hong Kong SFC, are officially part of the financial industry in Hong Kong. This represents a possibility that was previously unimaginable.
Cryptocurrencies remain a highly risky industry, with potential crises lurking at every turn, as demonstrated by indicates like Mt.Gox, Bitfinex, FTX, Three Arrows Capital, and others. These incidents serve as reminders, and it is likely that such disruptive events will continue to occur in the foreseeable future. However, once technological or financial trends take hold, they possess a life force of their own, becoming difficult to suppress. They transcend individual will, and our choices are limited to passive acceptance or proactive selection. In this regard, Hong Kong has unquestionably positioned itself as a jurisdiction that actively embraces the cryptocurrency industry.
This time, the world's attention is once again turning to Hong Kong, to this city that is striving to become a hub for cryptocurrencies. The emerging industry that is taking shape in this city will serve as an important case study for global financial markets to learn from and draw inspiration.