RedotPay, Hong Kong Cryptocurrency Payment Platform, Launches Physical Cards: Now Open for Global Applications
RedotPay, a Hong Kong-based cryptocurrency payment platform, announced its physical launch of the encrypted Visa card, now available for application globally. RedotPay users can apply for a physical card directly within the "Apply for a Card" interface of the app. The RedotPay physical card supports ATM withdrawals in fiat currencies worldwide and allows users to use the card for in-person transactions.
Usage and Compatibility of RedotPay Card
RedotPay stands as the first Hong Kong native Visa-certified cryptocurrency credit card project, headquartered in the Central district of Hong Kong. Before the introduction of the physical card, earlier this year Redotpay unveiled its virtual card and app, which supports payment services such as Apple Pay, Google Pay, PayPal, Alipay, and WeChat Pay. Users can already be using cryptocurrencies for a vast majority of everyday transactions – from public transportation to, dining, shopping, Uber rides, Netflix subscriptions, and more.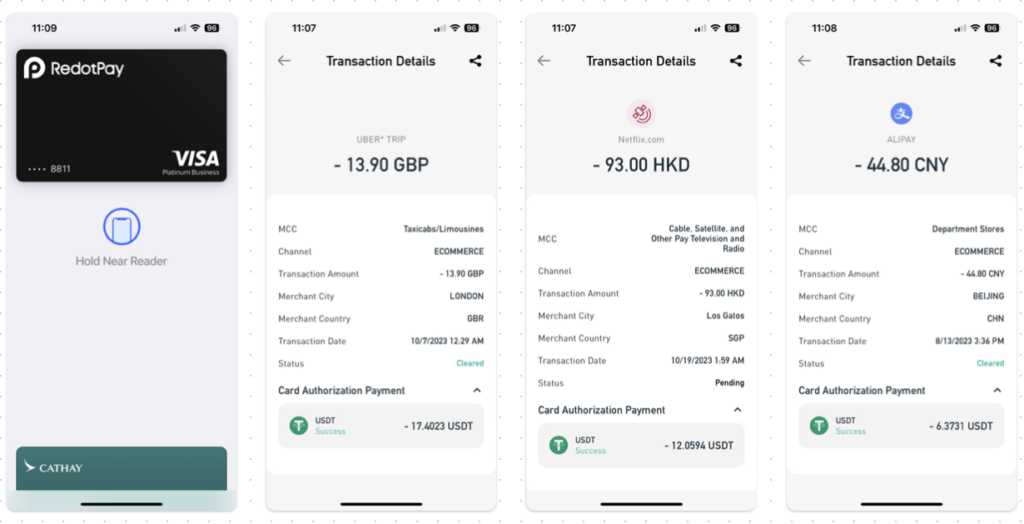 The physical card primarily addresses the need for ATM withdrawals. Users with the physical card can withdraw local currency from any ATM that accepts Visa globally. Additionally, the card increases the platform's compatibility in regions where electronic payments are still uncommon, allowing users to make in-person card swipes or tap payments.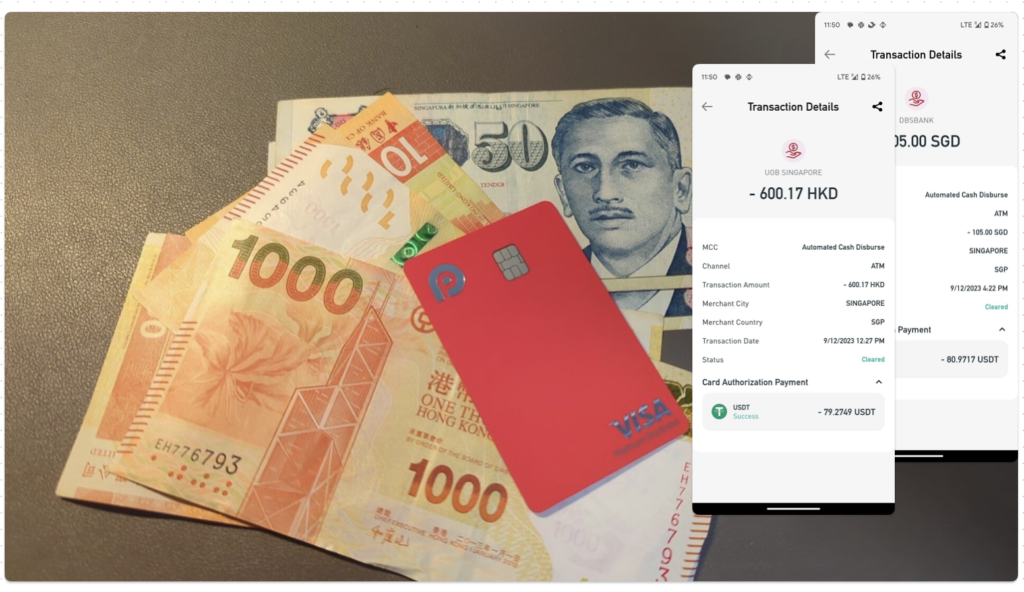 Application Process for RedotPay Card
Application for a RedotPay card is straightforward and can be completed entirely on the RedotPay App. Users need to download the app from the Apple Store or Google Play and verify their identity within the app to apply for a physical or virtual card. However, card application fees must be pre-loaded in the form of cryptocurrency into the RedotPay wallet.
It's important to note that RedotPay does not serve residents of certain countries and regions; users are advised to check the official website for relevant information before verifying their identity and making deposits.
Here are the relevant application steps:
Application for the Physical Card
Complete identity verification and deposit the equivalent digital assets for the physical card payment.
Navigate to the card application page, select the physical card option, and click the "Order Card" button.
Fill in your billing address, shipping address, and personal signature.
Complete the payment.
Once you see a successful application notification, wait for the card to be produced and shipped.
Upon receiving the card, activate it according to the provided instructions.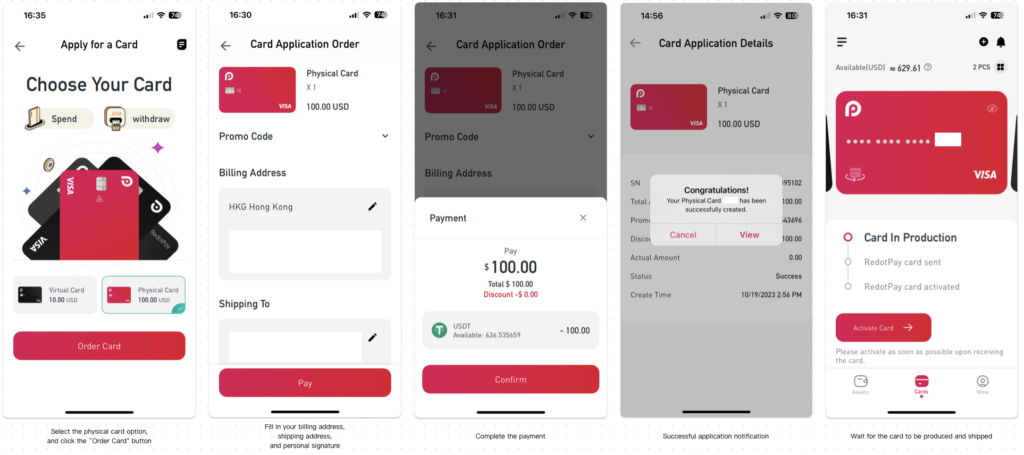 Application for a virtual card and activating it can generally be done within ten minutes. While the application for the physical card is also instantaneous, the production and shipment of the physical card usually takes 5-10 business days. Upon receipt, users can activate their card as per the provided instructions.
Safety Protocols of RedotPay Card
According to the spokesperson from RedotPay, the platform operates within Hong Kong's regulatory framework to ensure the top safety and legality of user assets. For security and compliance, RedotPay has established alliances with several authoritative third-party platforms.
For KYC (Know Your Customer), RedotPay utilizes services from Sumsub.
KYC is a pivotal process designed to verify the identity and understand the background of a customer, essentially preventing illegal activities. Currently, RedotPay employs over a hundred of sanction lists, including but not limited to those under the United Nations Sanctions Ordinance and the United Nations (Anti-Terrorism Measures) Ordinance.
For transaction monitoring (KYT), RedotPay collaborates with Beosin, employing tools like EagleEye and Trace to monitor financial activities across the platforms, ensuring the security of users' digital assets.
Furthermore, a unique blockchain address is assigned for each user, as well as separating the card from the user's assets. This ensures issues, such as the freezing of Redotpay cards, don't affect the users' wallets and assets. Users can freely deposit or withdraw assets from their RedotPay wallet without any restrictions.
The assets of RedotPay users are safely held by a licensed Trust or Company Service Provider (TCSP) in Hong Kong. Thus, RedotPay users are registered as the owners of their digital assets, ensuring ownership rights in scenarios like company bankruptcy.
Since the principle behind RedotPay's crypto credit card involves users gaining fiat credit limits by depositing digital assets, there are no additional deposit fees or holding periods like other traditional crypto cards. For users who are sensitive to security and centralization concerns, the safest approach is a "pay-as-you-go" method, ensuring financial security under any circumstance.
Users are reminded that the availability of RedotPay's products and services is subject to jurisdictional limitations. Use of the card implies agreement with terms of service, privacy policy, and associated fee schedules.
For more information or collaboration opportunities, please contact RedotPay.
Official Website:www.redotpay.com
Twitter:@RedotPay_Global
Telegram:t.me/redotpay
Discord:https://discord.gg/peZ3Qp7amw
Linkedin:https://www.linkedin.com/company/red-dot-technology-limited