On May 24, 2023, in Seoul, South Korea, the Web3 entertainment platform Muverse successfully held its "Muverse Asia Trip – Seoul" event at K Square Gangnam 2 Building. Special guest Shinsadong Tiger participated in a panel discussion.
The event commenced with a speech by Jennie Kim, the Asia Marketing Director of Muverse. Jennie shared insights into the expansive scope of Muverse, including its integration of the Rhythm Game, NFT Exchange, and Muverse Studio functionalities. She also highlighted the product features and market objectives of the Muverse App across different phases.
Following the speech, a panel discussion took place, moderated by Donghyeon Jo, Founder of Undefined Labs. The panelists included Seung Hun Han, Founder of Mimic SHHAN, Maria, co-founder of Daren Market, and the renowned South Korean music producer and songwriter, Shinsadong Tiger, who served as a special guest speaker. Shinsadong Tiger expressed his interest in the combination of web3 music NFTs with K-pop and discussed ways to simplify the blockchain experience for mainstream users by reducing complexities in the process.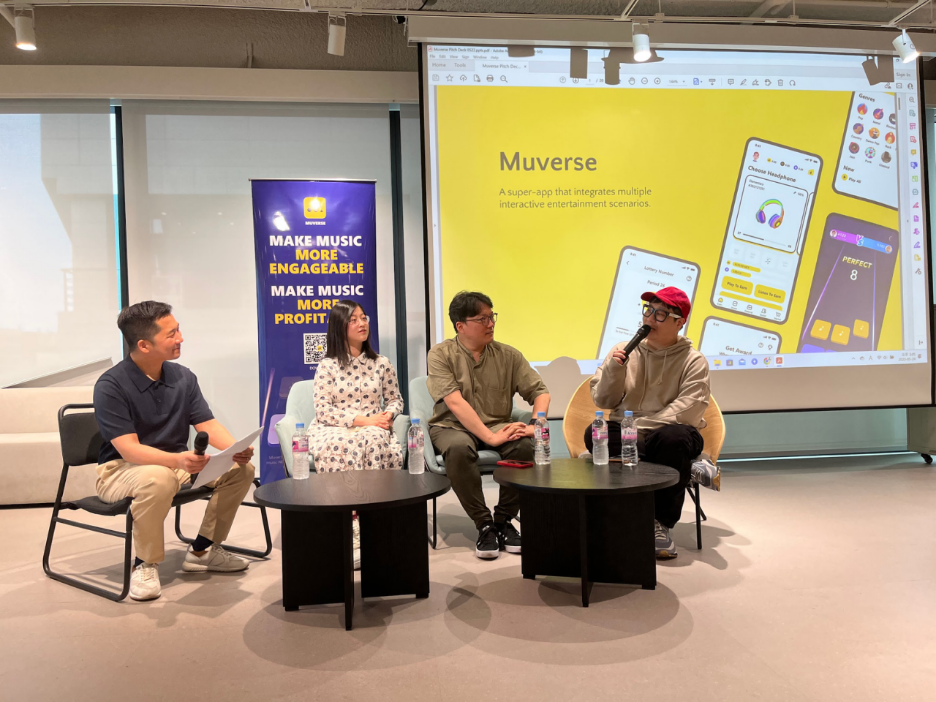 In addition, Iouri Volkov, the Marketing Manager of Muverse North America, shared the captivating story behind Muverse Platform's Avatar – The Interstice. He also announced that Muverse is planning to launch its Avatar NFT in June. The NFT has been crafted by Mr. Yoshihito Akatsuka, a renowned Japanese production designer who has received consecutive nominations for the 'Best Art Direction Award' at the 37th and 38th Hong Kong Film Awards.

The event is organized by Muverse, a community-driven web3 entertainment platform that aims to facilitate frictionless trading of global music, game, and film NFT assets. It is supported by a consortium of partners including Zonff Partners, AvatarDAO, Foresight News, 1783 DAO, Syndicate Capital, H3 Entertainment, Coinness, Daren Market, Mimic SHHAN, Lbank Korea, Undefined Labs, SojuDAO, C.C.C.C & KocoDAO.