In former East Berlin, Sam Altman's Worldcoin is scanning irises for tokens—under the watchful eye of European privacy watchdogs.
Before Worldcoin launched its highly anticipated WLD token, no one was making the trek out to Berlin's largest commercial center except to visit their local Zara.
Now, that's all changed.
"We saw 150 people on Saturday," said the orb operator, who wished to remain anonymous. "It was an all-time high for this location."
Sam Altman, the project's co-founder, said folks were getting scanned every eight seconds globally; data on Optimism–the speedy layer-2 solution atop which the whole thing operates–showed a hefty uptick in usage since the token launch too.
When Decrypt arrived at ALEXA Berlin, the two orbs were vacant except for passersby ogling the silver spheres.
Worldcoin's spartan pop-up booth, consisting of the machines, a human operator, and a sign that reads "the global economy belongs to everyone," was wedged between a Bavarian sweet shop and another store called just "Street Art."
The setup suggested Worldcoin had outbid a phone case or vape pen vendor.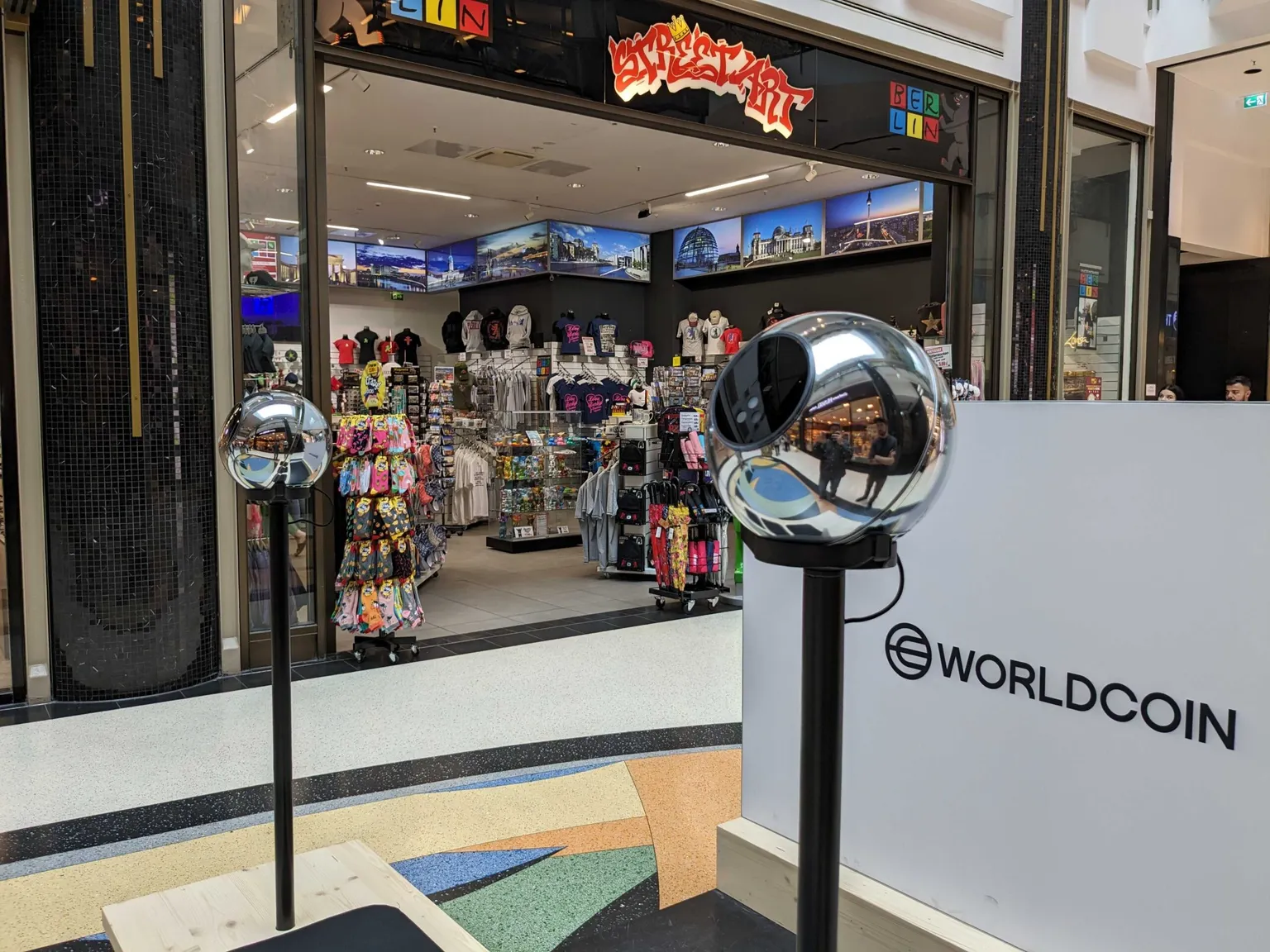 With the queue minimal, I took the plunge to give my precious iris over to the orb.
First things first, though: Download the app.
The Worldcoin app, which doubles as crypto wallet, works in tandem with its Dalek-esque counterparts. As I'm navigated through a series of short questions and consent forms, the orb shuttered awake and began passing commands to my phone.
"Show this code to the orb," read my phone, revealing a QR code. I held it in front of the metal eye.
"Show your face to the orb;" I obliged and stared into it. "Wait for orb combination," it concluded.
And voilȧ, I've officially been orbed—and, per Altman's ambitions, am contributing to a more human internet experience.
Because that's what this is all about.
In an ever-evolving digital landscape, one in which artificial intelligence—something of a side hustle for Silicon Valley's next wunderkind—runs rampant and imperceptible, it will become harder and harder to answer the Internet's oldest adages.
On the Internet, nobody knows you're a dog. Soon, they won't know you're a robot either. Unless, of course, you have a WorldID.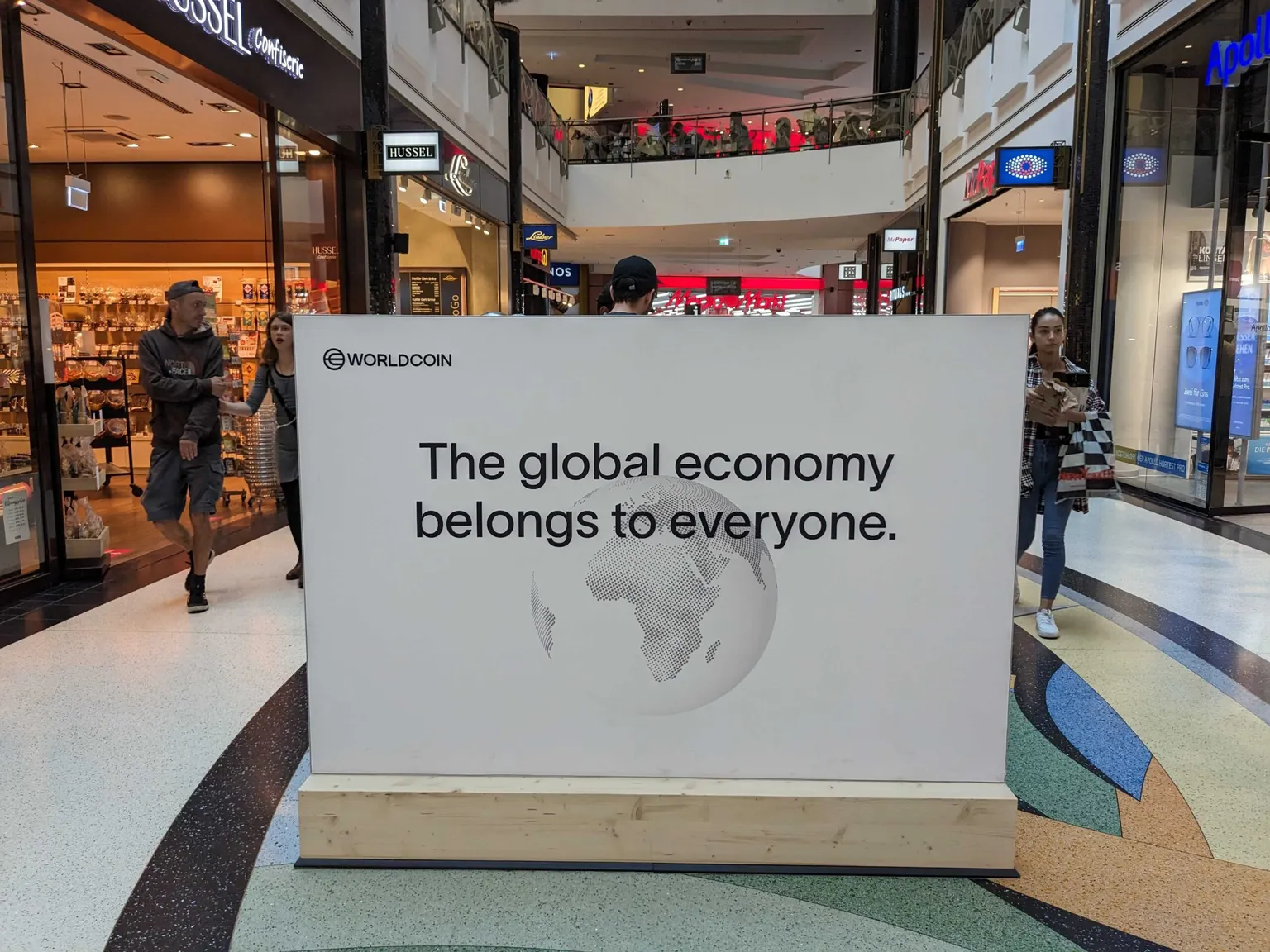 After scanning, I'm ushered along to my prize. But as an American expat and general law-abiding citizen, I'm out of luck.
Three boxes appear before I'm able to gather any of the coveted WLD tokens, one of which is going for about $2.40 a pop today.
They demand I confirm I'm not a citizen nor resident of the USA; I'm not currently in the USA nor am I using a virtual private network to indicate such; and, if I confirm the above two boxes, I'm ordered not to "offer, sell, or transfer" any tokens to my fellow compatriots.
So in exchange for my eye, I get naught. A bung deal by any stretch.
Thankfully though those precious ocular details are kept safe. Right?
The eyes have it
The irony of scanning one's eyes in what was one of history's most notorious surveillance states isn't lost on me.
Just a 20-minute bike ride from the two orbs at ALEXA is the former Ministry for State Security, or Stasi, headquarters.
From roughly 1950 until 1990 when the Berlin Wall spectacularly fell, the Stasi monitored the population via an intricate network of civilian informants.
Think Facebook, but in meatspace, and instead of serving third-party vendors, it served the German Democratic Republic's political wishes. The headquarters has since been turned into a museum, of course, charging today's population a fee to get a peek into life behind the wall.
Privacy concerns around Worldcoin haven't been lost on regulators either.
The French privacy watchdog CNIL told Decrypt that "the legality of this collection seems questionable, as to the conditions for storing biometric data." Great Britain's Information Commissioner's Office also confirmed with Decrypt that it was "making enquiries" into the orb's collection activity.
In Southern Germany, the Bavarian State Office for Data Protection Supervision revealed that it had been probing Worldcoin since November 2022 over similar data concerns. And Kenya this week suspended Worldcoin's activities in the country, while government agencies assess their "authenticity and legality."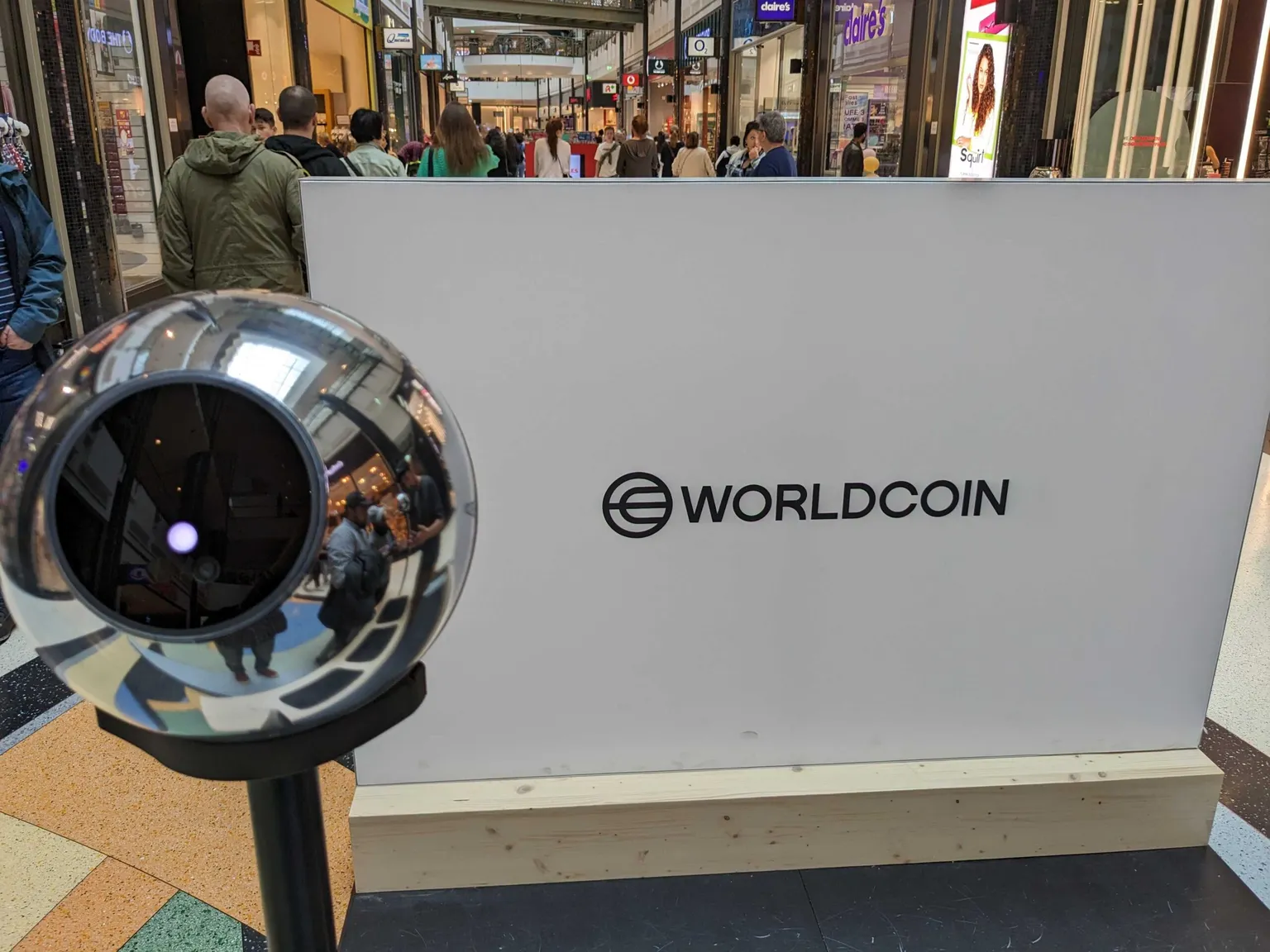 The startup says it also abides by Europe's General Data Protection Regulation (GDPR), counted as one of the globe's toughest privacy regulatory frameworks.
Following my scan, I was asked whether I wanted to opt-in to Worldcoin's data custody agreement. It essentially says that if I'd agreed, it could transfer this data to its teams around Europe and the United States "for the purpose of training our algorithms."
Opting out of this agreement means that the images of your eye never leave the orb and the only data that remains–to ensure that your eye is yours and not someone else's–is a so-called IrisCode. The code, per Worldcoin, is a set of numbers unattached to your personal details and only meant to prevent you from signing up again for another WorldID.
Naturally, I've opted out, which may also mean that if the project's algorithms are updated, I could have to make the trek back to ALEXA for yet another scan.
Perhaps at that point, I'll finally be able to claim my well-deserved tokens.
Otherwise, what's the point?