Get ready to experience Thailand's largest blockchain conference:  Blockchain Genesis, Thailand Blockchain Week 2023, to be held for the 6th year in the concept of 'Build in Bear, Rise in Bull' for two days straight from November 11th to 12th at Samyan Mitrtown Hall, meaningfully packed with over 60 forums, more than 150 guest speakers, and quality workshop sessions.
 Blockchain Genesis, Thailand Blockchain Week 2023: Build in Bear, Rise in Bull – Thailand's largest blockchain event by Cryptomind Group, in collaboration with Bitcoin Addict Thailand, Blockchain Review, Digital Asset Association of Thailand, and Block Mountain in two full days straight, will be held during November 11-12, 2023, at centrally-located Samyan Mitrtown Hall, together with activity lineups from blockchain partners throughout the week at Thailand Blockchain Week, during November 6-14, 2023.
The event will be enriched with intensive experiences shared by executives of leading startup companies, as well as experts and writing influencers, in the fields of digital assets and blockchain technologies such as Mr. Piriya Samphantharak (Aj. Tam) and Mr. Chalok Samphantharak (Uncle Chalok), Thailand's investor and investment speaker, Mr. CK Cheong, Chief Executive Officer of Fastwork, Mr. Sanjay Popli, CEO of Cryptomind Advisory Co., Ltd., along with world-class blockchain projects like HashKey Capital, the first licensee of the digital asset exchange center in Hong Kong, Ethereum Foundation and Polygon Chain, among many other international gurus.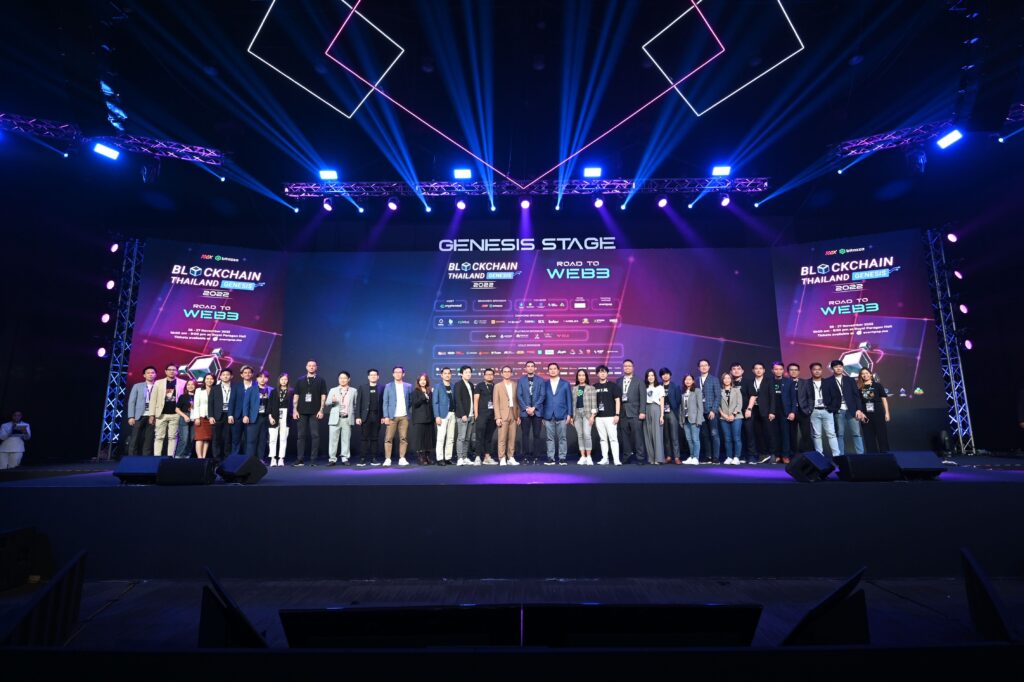 Enjoy three prominent stages throughout the entire two days at Samyan Mitrtown, including the main Genesis Stage, which is designed for digital asset beginners. There will be professional moderators to simplify the contents and keep you updated about unmissable technology trends before anyone else. The second, Advance Stage, is to present in-depth knowledge from brands and experts that truly understand blockchain technology and cryptocurrency, suitable for those who wish to enhance their knowledge in investment and project development. The third, Activities Stage, is to entertain participants with a lineup of activities and rewards along with promotions from leading local and international digital asset businesses.
At the event, there will also be booths from over 40 brands in the blockchain industry joining, among which include XSpring, Cryptomind Group, Merkle Capital, and a Quest Hunting activity for all to participate and win prizes worth a total of over a million baht.
Tickets are available at www.eventpop.me/e/15676/blockchainth2023 in different tiers: Standard Pass of 299 baht, for two-day entry with souvenirs and a chance to win prizes from the Quest Hunting activity; and Student Pass of 150 baht (please present your student ID card for verification).
Special! Join us with a VIP Pass of 10,000 baht to enjoy privileges including unlimited access to workshop sessions, VIP lounge within the event with food and refreshments available, private networking session with leading investors and developers, and a special invitation to the exclusive after party to meet leading blockchain figures from different countries around the world.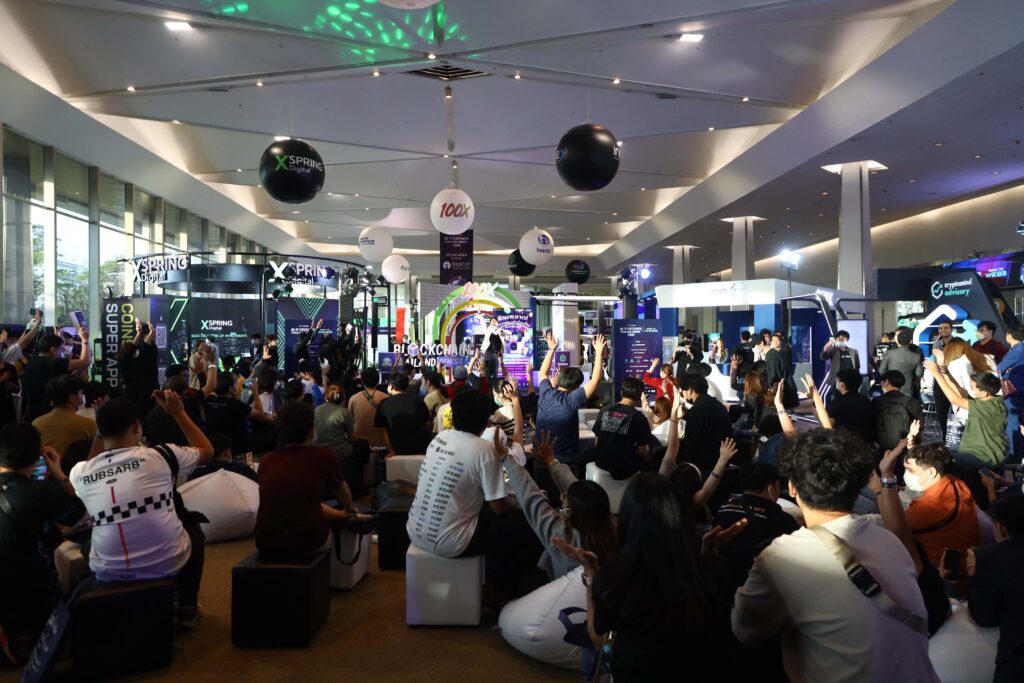 Besides, attendees can also purchase tickets for special workshop sessions – 'Learning Shortcuts' based on topics of their interest at 200 baht each. Topic examples include "Techniques to build a well-balanced crypto portfolio to always attain the highest returns" and "In-depth use of various tools for crypto investment like a pro".
Don't miss this once-a-year event! For more information, please visit www.facebook.com/blockchainthailandevent, www.blockchain-th.com, https://twitter.com/BGTHOfficial.