Unravelling $WLD bearish trend among illusional interest towards presumable technical revolution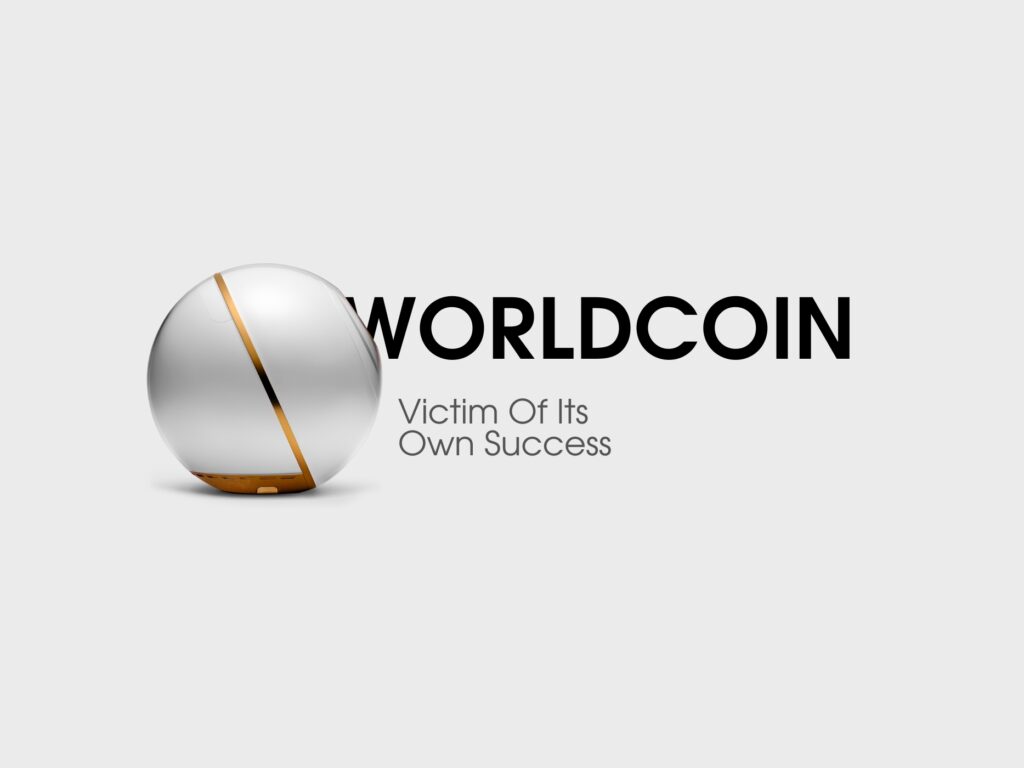 It has been almost two months since the world had seen presumably the most controversial and revolutionary project, based on crypto – Worldcoin. Being the driver of seemingly fantastic technologies, Sam Altman – a man, who brought us Chat GPT and took AI numerous stages further – was not about to halt his potential on the text model, and continued shaping the future with a new implication of digital identity. The very identity, based on crypto and person's iris.
Since then, the path of Worldcoin has not become less thorny. The buzz made about the project was sparkly, yet it turned to dimming quite steadily. At least, that's what the $WLD market indicates. But how does this data resemble the relevant state of things?
Is it the lack of interest, or crypto's volatility that twists the expectation about Worldcoin? Let's find out together!
Three Stages of Interest
Before we proceed, it is crucial to make a specific remark that helps us receive a more poignant insight of Worldcoin's success, and its recent presumable absence.
Apparently, each and every product, company, or digital asset has a life cycle. It can be illustrated in three stages.
Intrigue always comes first amidst finding out about a certain project. The lack of information fused with an incredible potential drives a person's curiosity, and simultaneously heats the interest for the upcoming novelty.
After the fog of mystery is lifted, the intrigue transforms either in disappointment, or excitement. The outcome depends on a variety of factors, but primarily on the compliance with expectations. Apparently, the early period of project's release is the toughest one. The hyperbolical intrigue may not reflect the output, or vice versa – an actual state-of-things can exceed the initial interest towards the product.
Still, however impressive or dull a project is, it would still experience the same fate – acknowledging. People will get used to it, and will indicate a moderate interest that is not active, but more mixed with a slight indifference. Accepting the certain product's existence – that is the more sound description for it.
Worldcoin Timeline
In fact, every step of Worldcoin's introduction to the world matches the aforementioned framework.
At first, there was an intrigue, built around the fact that OpenAI's founder is entering the crypto dimension. The integration between blockchain and artificial intelligence is always a big deal, and Sam Altman's key role in a new project just fanned the flame of interest. It is also worth noting that Worldcoin's marketers quite successfully spurred the intrigue by posting thought-provoking content.
An eager interest was quickly replaced by an excitement while we received the concept of Worldcoin. At first glance, it is indeed a cutting-edge idea to set up a human identity on the blockchain, based not on its private credentials, but simply on an iris, using an orb that looks a bit alien. Full security, privacy, and efficiency – these very terms have been primarily associated with Worldcoin.
Since then, the excitement over Worldcoin prevailed, resulting in a great fuss and vast queues to coin a digital identity from the USA to Asia. But how sought-after Worldcoin is currently?
Victim of Own Success
As a matter of fact, Worldcoin was claimed to be not only futuristic, but also game-changing, and this very kind of reputation may have caused a moderate backlash.
The immense hype Worldcoin spurred was perceived as a comprehensive success of the concept. People aligning in long queues seemed to be overwhelmed by the cutting-edge technology and were eager to bring the future closer.
The craziest thing for us was that there were long, long lines of people waiting to set up pretty much everywhere. And that was really hard to manage
commented Alex Blania, co-founder of Worldcoin, within the ongoing TOKEN2049 event in Singapore.
And now, let's set aside idealistic thoughts and not forget that Worldcoin's integral part is token – a full-fledged digital asset with a determined value. Crucially, the creation of WorldID ensued a financial bonus. What is more, a number of reports and interviews with Worldcoin "fans" stated that the great buzz about Worldcoin was mainly caused by their desire to earn "easy 50 bucks". This problem has become so critical that it turned out to be the pivotal reason for literal turmoils that even forced Worldcoin to suspend the service in specific countries.
Evidently, massive desire to earn $WLD and sell it immediately resulted a typical for crypto pump-and-dump scenario – the token was over 3$ on its launch day but has now lost 67% in just seven weeks since then. And now, a total discrepancy between the factual demand and the value of Worldcoin is easily indicated as the price of the asset is continually decreasing.
In a nutshell, rampant demand for Worldcoin turned out to be irrational, and unpredictable. This fact can be deduced from Sam Altman's latest statement amidst TOKEN2049:
The operational challenges are obviously huge [when] you think about what it takes to get these orbs manufactured
Despite the fact that, according to Sam Altman, solving the technical issues is "trending well", the price of $WLD indicates contrary and supports my claim. Still, the problem of mass speculation, which triggers the inconsistency of supply and demand, is rather common for crypto, and Worldcoin is not the only participant of TOKEN2049 that is vulnerable to it. Namely, WhiteBIT took precautions against the multi-account or dishonest users, who spared no effort earning "easy money" amid their Network's retrodrop, and limited their bonuses to vast benefits only for $WBT holders, active users for retrodrop, and grants for developers.
At the same time, Worldcoin has not already worked out any solutions to prevent users from solely profiting creation of WorldID, and that state-of-thing not only decreases the price of $WLD, but also spoils the initial value of the invention that must not be neglected.
Flat Interest Towards AI Tokens
Though, Martin Young and Kyle Baird share another perspective defining the reasons for $WLD downfall. In their article for BeInCrypto, they state that five leading AI tokens, such as SingularityNET ($AGIX), Fetch.ai ($FET), The Graph ($GRT), Render ($RNDR), and Wordlcoin ($WLD) experienced decrease in trading volume, despite one being slightly surged amidst Worldcoin launch.
Specifically, total volume for AI tokens skyrocketed to almost $7 billion at the beginning of the year but had decreased to less than $1 billion by the end of August, according to the data.
Indeed, the aforementioned authors share an insightful connection between the trend and its reflection on the market. As it is observable from the pattern, AI crypto's market is concentrated on Worldcoin – it managed to become a trendsetter for the area. Still, it is also important to regard the total popularity of AI that may have surpass the stage of excitement and entered the acception of the technology alongside crypto tokens.
Nevertheless, it is crucial to note that overall trend was catalysed for Worldcoin due to the abundant aspiration to receive free and easy profits, meaning that Sam Altman's brainchild still obtains a huge potential – potential, which is crucial not to be wasted.