From January 19th to January 20th, 2023, just as the Chinese New Year is approaching, AFFLUX wishes everyone a happy and prosperous New Year. In this joyous New Year atmosphere, AFFLUX joins hands with hundreds of Web3 experts to discuss a Web3 industry exchange conference.
| This Demo Day will have dozens of industry-leading co-organizers, more than 100 venture capital institutions, dozens of media and more than 100 Web3 startups from all over the world. We have hundreds of KOLs, It is expected that the traffic of this Demo Day will exceed 10 million, and the total financing amount will be as high as 5 million US dollars, covering all Web3 users and more potential Web2 users
A number of Web3 project parties, developers, venture capitals, etc. will collide ideas here, discuss the future imagination space of the industry, and look forward to new trends, new hotspots, and new tracks in 2023.
At the same time, the conference will launch the first Demo Day of the AFFLUX incubation ecology, and nearly a hundred projects will have in-depth exchanges with you. In this Web3 revolution, countless projects are galloping on the Web3 battlefield, and they will jointly compose a gorgeous Web3 epic.
This event is scheduled for 2023/1/19, and the all-day carnival will start on time at 1:00 pm (GMT+8)!
Afflux Demo Day is held online. No matter where you are from, whether you are a WEB3 practitioner, builder, or a player who wants to learn about new ideas and opportunities in the industry, you can enjoy the joy of this New Year event!
Schedule
(Continuously updating)
WHAT IS DEMO DAY
Demo Day is a day that refers to project showcases organized by an incubator(Afflux), where by the founders can pitch their projects to investors &advisors in the hope of securing investment and potential mentorship.
Each year, Afflux brings together a group of compelling investable Web3 companies, from around the world to highlight innovative technology and drive investment.
We believe that the best investments happen because of relationships. Demo Day is an intimate event for accredited and active investors to have real conversations with founders that have been hand-selected by Afflux.
We will invite WEB3 world-class guests, traditional Web2 executives, entertainment stars and other cross-industry talents to review the thrilling history of the encryption market in 2022 and discuss the exciting trends and hot spots of Web3 in 2023. At the same time, star project parties from various tracks in the AFFLUX ecosystem will also be invited to attend. The content involves investment perspectives, encryption trends, Web3 infrastructure, DeFi, NFT and other application development issues in the future. We believe that the former has an understanding of market users Combined with the latter's deep understanding of technology and concepts, you will have a clear understanding of the industry's development in the new year!
AFFLUX OFFERS BENEFITS, NEW YEAR'S CARNIVAL, START NOW!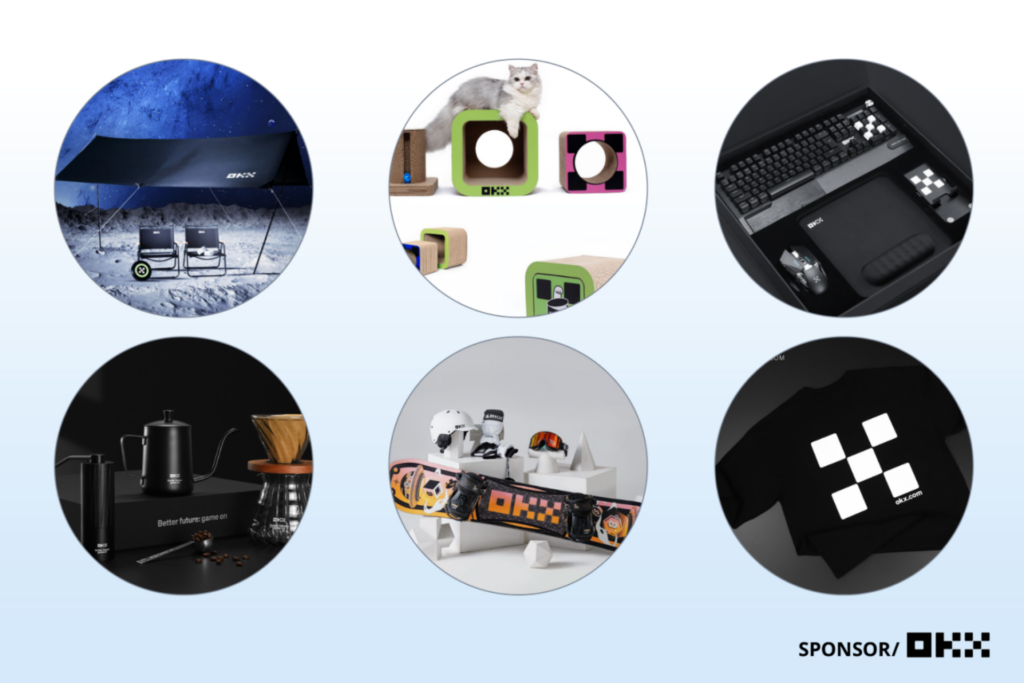 In this event, we provide participants with a lot of generous rewards, including prizes for multiple projects (Peripherals/Whitelists/Tokens/Bonus), with a total value of more than 10,000 USDT! Let me show you the tip of the iceberg of prizes.
NFT, Token, hardware wallet, smart watch and peripheral prizes provided by OKX, Daren, Chaoya, etc.
| The prize pool is still being added. Partners are being recruited at the same time. Participate now to enjoy online high-traffic exposure and offline communication and cooperation matrix!
STAY TUNED FOR MORE SURPRISES
Want to get a surprise gift from this event?
| 1.Follow the official Twitter of AFFLUX and the official Twitter of OKX in Chinese, and you can participate in the lucky draw task!

https://twitter.com/Afflux_con

https://twitter.com/okxchinese

2.Participate in the online forum space to get random airdrops
STARTUPS PARTICIPATING IN THE DEMO DAY REGISTRATION!
Sign Up:https://forms.gle/GR75gVtWqJDByQXy5
AFFLUX
Afflux is a Web3 incubator headquartered in Singapore with branches in Germany and the US.Afflux was initiated by encrypted VCs, investors, entrepreneurs, American university professors, etc. Currently, there are more than 300 blockchain projects, more than 100 VCs, and 15,000+ community members in the Afflux ecosystem. Afflux means never-ending flow. We empower more early projects through active resource flow and customized services throughout the life cycle, and support project development with a diverse and extensive resource network. We will provide our customers with all the resources we can.
ATTENDEES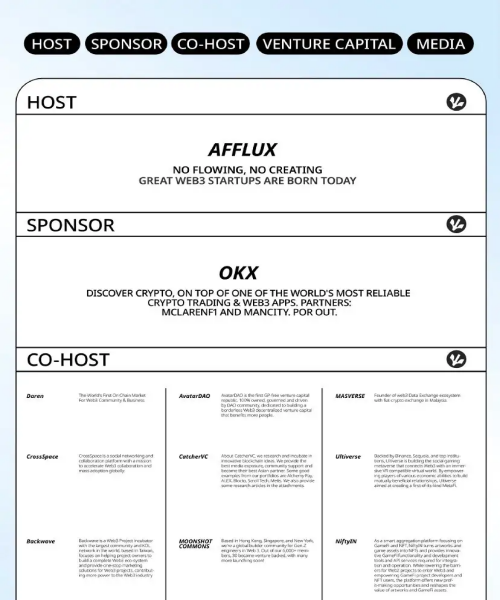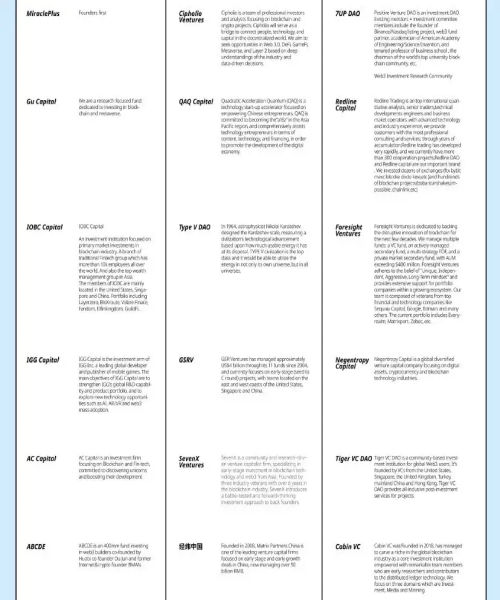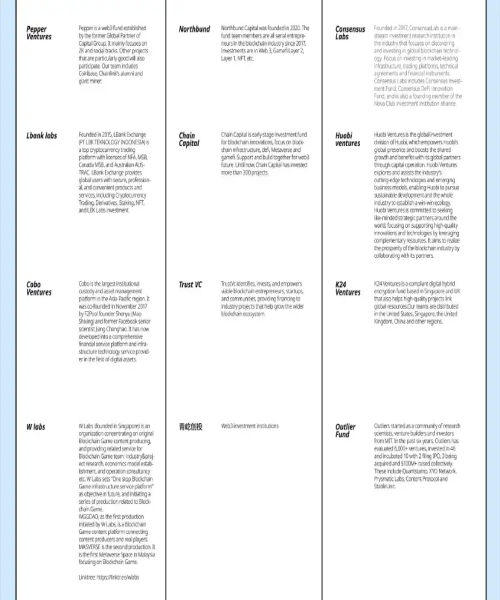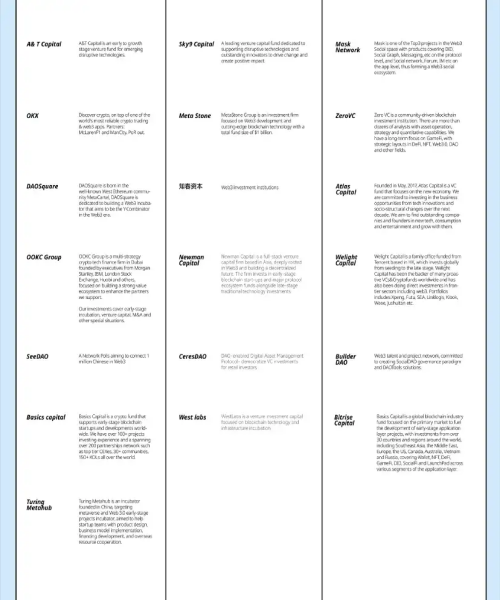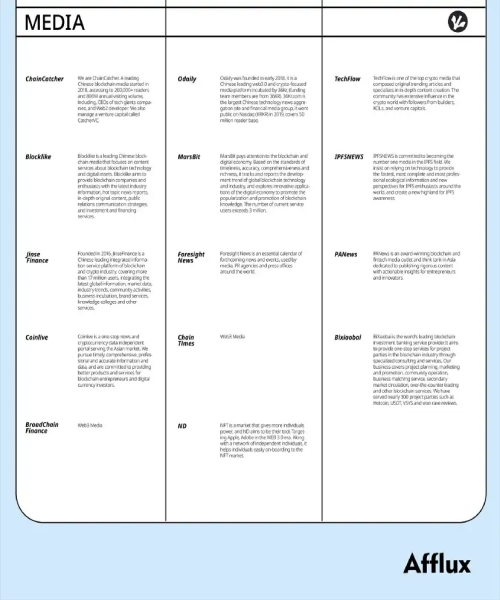 CONTACT DETAILS
Twitter:

Telegram Group: